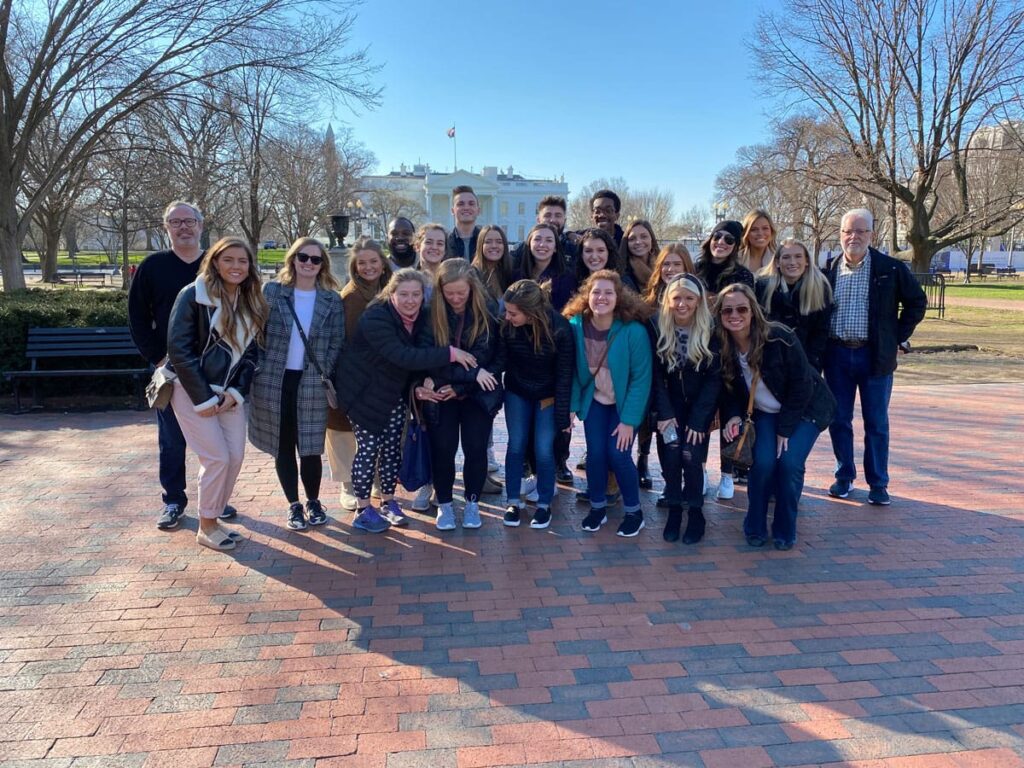 Find Your Vol Community
One of the best ways to continue learning and improving your knowledge of communication studies is to network with other students to broaden your skill set by joining one of our student organizations.
Communication Studies Student Organizations
Communication Studies Club
The Communication Studies Club is a student-driven organization designed for all Communication Studies majors and any student interested in learning about the Communication Studies field. CMST Club focuses on providing opportunities for students to further develop their communication knowledge and skills while engaging in academic, professional, and social networks.
Club meetings are designed to offer students' academic, professional, and social opportunities. Alumni and guest speakers are invited to the meetings to discuss career opportunities, offer career advice, and hold various networking workshops.
Throughout the year CMST club sponsors several events such as:
Annual networking trip to Washington, D.C. to visit alumni working in the area
Networking day-trip to Nashville, TN to visit alumni working at several firms and recording labels.
Etiquette Dinners
Contact: Email cmst@utk.edu with the title "CMST club".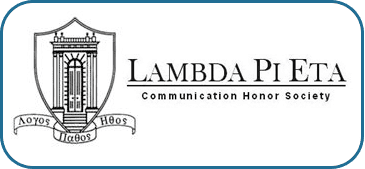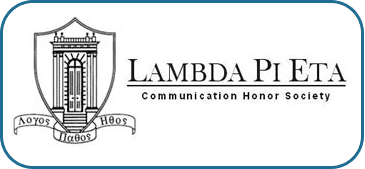 Communication Studies Honors Society – Lambda Pi Eta
Established in 1992, the University of Tennessee, Knoxville's Alpha Gamma chapter of Lambda Pi Eta is the National Communication Association's official honor society. For three decades now, outstanding students in the School of Communication Studies have been acknowledged for their excellence by being invited to join the only honors society that specifically represents their field. Students who join this organization are given extra opportunities to network with faculty and students in their field
Contact: Associate Professor Emily Paskewitz, epaskewi@utk.edu
Students must have a 3.0 GPA overall and a 3.25 GPA in the major (after completing at least 12 hours of Communication Studies coursework) to be considered for membership. For more information contact Associate Professor Emily Paskewitz at 865-974-0696 or epaskewi@utk.edu
Lambda Pi Eta was founded in 1985 at the University of Arkansas. It became a part of the National Communication Association in 1988 and the association's official honor society in July 1995.
LPH is a member of the Association of College Honor Societies (ACHS), whose mission is to build a visibly cohesive community of national and international honor societies, individually and collaboratively exhibiting excellence in scholarship, service, programs, and governance.
The Six Goals of Lambda Pi Eta:
Recognize, foster, and reward outstanding scholastic achievement in communication studies;
Stimulate interest in the field of communication;
Promote and encourage professional development among communication majors;
Provide an opportunity to discuss and exchange ideas in the field of communication;
Establish and maintain closer relationships between faculty and students; and
Explore options for graduate education in communication studies.