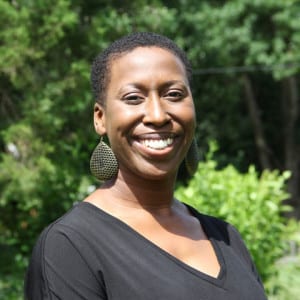 Director of Undergraduate Studies & Honors Program, Associate Professor
293 Communications Building
(865) 974-7066
Dr. Courtney Wright's (Ph.D., Northwestern University) interdisciplinary research program examines interpersonal communication and conflict in professional and educational settings. Cognitive processing, confrontational behaviors, social influence, teasing, bullying and the darker sides of human interaction are central to her work.
Broadly described, Dr. Wright's engaged scholarship informs how people experience conflict, manage challenging interactions (e.g., incivility) and communicate across differences. She is particularly interested in challenging conversations (e.g., about performance/grades, inclusion, diversity, incivility, divisive topics) and their implications for professional and personal outcomes. As a dispute resolution practitioner, she offers training in these [and related] areas to enhance the conflict management skills,  communication effectiveness and inclusive leadership for organization employees, education professionals and community groups. She is also a Rule 31 Civil and Family Mediator listed with the Tennessee Supreme Courts.
Diverse teaching experiences and studies in secondary education (B.S., Vanderbilt University) inform Dr. Wright's interests in instructional communication and the conflict-related experiences of faculty, GTAs, and students. She is particularly interested in the experiences of underrepresented populations and STEM. She facilitates workshops for faculty and GTAs across disciplines on topics related to grade conversations, creating inclusive learning environments, addressing incivility and bullying, classroom management, and teaching effectiveness and innovation.
Dr. Wright teaches undergraduate/honors courses and graduate seminars in conflict resolution (CMST 419/524), interpersonal communication (CMST 312/520/625), relational communication and the "dark side" of human interaction (CMST 412/522), and communication theory (CMST 352/520).
Research/Instructional Interests:
Interpersonal/Relational Communication
Conflict Management & Dialogue
Inclusion & Communicating Differences
Instructional Communication & Teacher-Training
Communication Training & Development
Selected Publications:
Wright, C.N. (2019, November 8). "Inclusion beyond Appearances" Inside Higher Ed. Retrieved from http://www.insidehighered.com/advice/2019/11/8/lessons-about-inclusion-controversy-over-social-media-post-university-missouri
Horan, S., & Wright, C. N. (2018). Bridging campus and community: Religion and violence as expansive and socially relevant instructional communication research. Communication Education 67(4), 481-487.
Honeycutt, Honeycutt, J., & Wright, C. N. (2017). Predicting affectionate and aggressive teasing motivation on the basis of self-esteem and imagined interactions with the victim. Southern Journal of Communication, 82(1), 15-26.
Wright, C. N. (2017, February 1) "Why Faculty Experiences with Incivility Matter" Inside Higher Ed. Retrieved from https://www.insidehighered.com/advice/2017/02/01/exploring-faculty-experiences-incivility-help-deal-it-essay
Wright, C.N. (2016, October 4). "Framing Classroom Incivility" Inside Higher Ed. Retrieved from https://www.insidehighered.com/advice/2016/10/04/identifying-and-understanding-classroomincivility-essay
Roloff, M. E., & Wright, C. N. (2013). Social cognition and conflict. In J. G. Oetzel & S. Ting-Toomey (Eds.), The SAGE handbook of conflict communication (2nd ed.) (pp. 133-160). Thousand Oaks, CA: Sage
Wright, C. N., & Roloff, M. E. (2013). The influence of type of teasing and outcome on the negative experiences of teasers. Human Communication, 16(2), 95-107.
Wright, C. N. (2012). Educational orientation and upward influence: An examination of students' conversations about disappointing grades. Communication Education, 61(3), 271-289. test