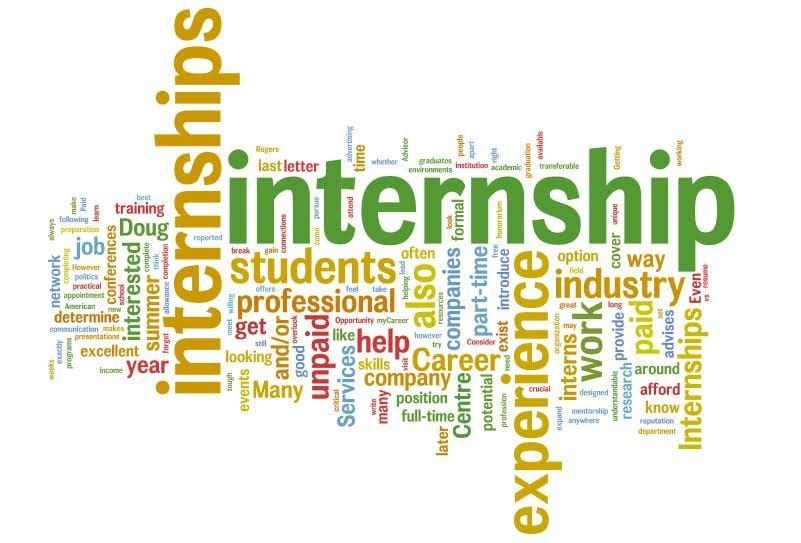 The School of Communication Studies maintains a list of available internships for undergraduate and graduate students each semester. They are by no means the only internships available, but they are quality internships available for those students looking for a position. Check the list below for more information.
---
Positions Available
---

Position Summary
Discovery Interns are explorers; they dive headfirst into the world in front of them. They aren't afraid to be uncomfortable and boldly embrace any obstacle or challenge as an opportunity to excel. They walk confidently into the uncharted territory and make the most of their experiences. They ask the questions that go beyond the surface.
Spring 2020 Production Operations Internships
Duties and Responsibilities:
Get valuable experience using high-end broadcast production equipment
Set up and break down production equipment in studio and on-site at shooting locations
Assist in preparation for different shoots
Requirements:
*Must be currently enrolled as a student (proof of enrollment will be required if selected for an internship)
*Must be a current Junior, Senior, or Graduate student
*Must have at least a 3.0 GPA
*Must have the legal right to work in the United States
Deadline: November 15th
---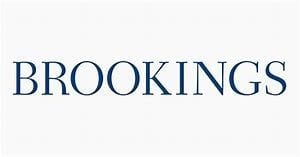 Overview
Thinking about a career in public policy? Committed to improving the world we live in? Think Brookings – one of the most influential, most quoted and most trusted think tanks!
Interns spend approximately 10 weeks working alongside leading experts in government and academia from all over the world. Brookings also offers students the opportunity to intern in departments such as communications, human resources and central operations management. The mission of the Internship Program is to provide students with a pre-professional learning experience that offers meaningful, practical work experience related to their field of study or career interest. Students engage in career exploration and development as well as learn new skills.
Interns will have the opportunity to attend internal meetings, local think tank events, professional development workshops, and public Brookings events. In addition, interns may participate on Brookings sports teams and network with other interns throughout the Institution.
This external sponsorship/academic focused spring internship, beginning in January 2020, is an opportunity for undergraduate students in their junior or senior year and graduate students with an interest in communications, media relations or public policy to apply principles and theory learned in the classroom in a professional environment. The internship is offered on the basis of academic credit and/or external financial support.
Applicants must be willing to commit to a minimum number of hours per week (no less than 20 hours per week, during regular business hours), with some flexibility around an academic course schedule.
To learn more about Brookings research programs, click here.
Responsibilities
Learning Objectives
The intern will work with the Vice President of Communications and have the opportunity to support staff learning how to develop proactive outreach strategies for Brookings content and dissemination to target audiences including media, government, academic, and other key stakeholders in the U.S. and abroad. Interns will also have tech opportunity to support the vice president and support staff in identifying opportunities for scholars to respond to issues in the news and learn to work with various software programs to track the effectiveness of our outreach and create reports.
The intern will assist with creating press and other outreach lists, help with research projects, transcribe videos and podcasts, identify new communications opportunities, draft blog posts, and staff any outreach events. Students will use their skills to synthesize Brookings research to recommend ways we can reach a broader audience with our content.
Qualifications
Education/Knowledge/Skills:
Undergraduate students in their junior or senior year and graduate students working towards a degree in communications, public relations, political science or other related subject.
Strong writing, editing, and communications skills required. Familiarity with Microsoft Office software and Twitter is desired.
Additional Information:
Successful completion of a background investigation is required for interning at Brookings.
To be eligible for this internship, applicants must receive either academic credit or financial sponsorship from their university or another external organization and, once selected, be able to provide proof of such receipt.
Brookings requires that all applicants submit a cover letter and resume. Please submit your resume as instructed and add your cover letter as an attachment when you apply. Your cover letter should highlight your educational experience and skills, along with an explanation of how this internship will contribute to your professional goals. Please address your cover letter to Hiring Manager.
Selected applicants will additionally be required to submit two letters of recommendation or provide two professional references.
Applications will be accepted until October 18, 2019. Applications not completed and submitted by the application deadline date will not be considered. Your application is considered complete when you receive an email confirming that your application was successfully submitted.
As you are applying, please be sure to click here to learn more about the Brookings Internship Program, deadlines, and directions on how to successfully submit your internship application(s).
Brookings is an equal-opportunity employer that is committed to promoting a diverse and inclusive workplace. We welcome applications from all qualified individuals regardless of race, color, national origin, gender, sexual orientation, age, religion, physical or mental disability, marital status, veteran status, or other factors protected by law.
---
Creative, constantly evolving work in a fast-past environment of a growing boutique agency. If that depiction lights your fire, we want to talk to you.
Ketner Group Communications is seeking an intern beginning in Jan. 2019 to support our team locally in Nashville, and remotely in Austin and NYC. The internship is paid with a flexible schedule of 15-20 hours per week, with additional hours possibly available based on business needs and your availability.
Who You Are:
You are entering junior or senior year of undergraduate studies. Previous public relations and/or communications internship is strongly recommended.
Self-directed. You are a motivated learner who wants new experiences and is ready to work independently.
Creative in both mindset and capacity. You like to do things differently and you love writing.
You want to know why things work the way they do; you're curious about businesses, marketing practices and technology.
You aren't intimidated by technical language and new markets.
Highly attentive to small details. You get excited about finding an extra space between two words in a paragraph.
What You Will Do:
Research and develop media and analyst lists
Manage editorial opportunities
Edit and/or write client press releases and marketing materials
Craft blog content for client and internal use
Compile semi-weekly awards and speaking calendar
Develop social media posts for client and internal use
Track industry news and new business opportunities daily
Participate in staff meetings and weekly brainstorming sessions
Assist with other duties as assigned
Who We Are:
Ketner Group is a PR and communications agency, headquartered in Austin and with offices in NYC and Nashville. We're a fun-loving group of folks who love working and being silly together, sharing our love of breakfast tacos with the world, and always striving to make Ketner Group the best PR agency environment around.
We work entirely with business-to-business technology companies and our clients are international.
How to Apply:
Send the following to Kirsty Goodlett at kirsty@ketnergroup.com in addition to applying via LinkedIn; no phone calls, please:
Your resumé, tailored to this particular job.
A cover letter detailing why you are the right person. Answer questions such as: Why does your past experience make you a good fit for this job? What about your personality matches our culture and this position? Why are you excited about working with us in particular?
Three or more writing samples. If you have other examples of other creative work (videos, graphic design, etc.) that you find relevant to this opening, send those along too.
---

Is this position paid or Unpaid?
Unpaid
Internship Description
Title: Marketing and Advancement Intern
Program or Department: Advancement
Internship Description: Student will collaborate with staff to design and execute the agency development strategy through social media content, events, and new and ongoing project support.Learning Outcomes:
• Conceptualize and develop new projects that are consistent with our branding
• Create promotional materials and social media content
• Ability to work with others on event planning and execution
• Ability to collaborate with various programs within an agency to promote their missionAbout Harmony: Over the past 23 years, Harmony Family Center has helped children we serve live their best lives. We are a leader in trauma-responsive services and training. Today our team of experts, innovative programs, and evidence-based solutions uniquely position us to serve children and families experiencing the challenges, stressors, and trauma of modern life ranging from the most common to the most complex.Roles and Responsibilities: The duties of this role are inclusive of, but not limited to the following:
• Help create promotional materials and social media content consistent with brand guidelines and content calendar
• Help plan, execute, and attend numerous existing events and conferences
• Work with team to create campaigns to support events
• Researching social media use in non-profit settings for continuous improvement purposes
• Help with the tracking of social media analytics and future strategy
• Other duties as requiredRequirements:
• Excellent communication skills (written and oral)
• Commitment to continuous improvement, personal growth, and helping others
• Responsible, diligent, and conscientious
• Detail-oriented and self-motivated
• Possesses creativity, the ability to work as a team, and the ability to work under pressure
• Currently enrolled in a degree program in Marketing, Graphic Design, Communications, Public Relations, or a related field
• Proficient in Microsoft Word, Excel, PowerPoint, and Outlook
• Familiar with multiple social media platforms (Facebook, Instagram, Twitter, Youtube)
• Willing to work around animals
---
Digital Team Intern
ABS Careers Knoxville, TN
Posted: September 25, 2019
Full-Time
Click Here for more information
and additional internships through ZipRecruiter.com
---
At RAI, the Human Resources function plays an integral role in the company's mission to lead the transformation of the tobacco industry. Our HR team is comprised of four Centers of Excellence (COE) – Talent and Organizational Effectiveness, HR Services, Rewards and Employment Law & Employee Relations.
As a Summer Intern, you will have Winston-Salem based assignments. While you'll be assigned to one COE, you will have the opportunity to get exposure to each of these COEs as part of your immersion in the HR business. You'll develop remarkable skills in human resources management, understand best practices and learn how human resources partners with functional leaders throughout the organization to achieve business results.
Summer 2020 Human Resources Interns
Duties and Responsibilities:
Conduct research and data analysis to support key HR initiatives and leverage insights to inform overall HR strategies;
Support the design and implementation of rewards strategies and initiatives;
Activate campus and early career recruitment strategies via our internship and global graduate programs;
Assist in research, content development and day-to-day management of RAI's Career Site and social media channels.
Requirements:
A student who has completed core coursework toward an undergraduate degree in Business Administration (or similar), Psychology, Communications, etc. and has a passion for Human Resources;
Proficient with MS Office desktop including advanced Excel skills;
A strategic, analytical and creative thinker;
A dynamic and innovative leader;
---
The Sales and Management Intern position's primary responsibility is to fulfill our mission statement, "to create the most enjoyable shopping experience possible for our Guests." Additionally, Sales and Management Interns perform a variety of sales, merchandising and operational tasks assigned by store management (e.g. cashiering, merchandise display and pulls, register procedures, and routine cleaning of facilities). Work closely with the Store Manager to develop an understanding of how Buckle's retail business works and what it takes to excel in management.
Sales Generation and Guest Service
Greet Guests with a friendly, engaging attitude, and is consistently prepared to provide legendary service to each Guests.
Teammate Recruiting, Training, and Development
Consistently recognize recruiting opportunities by utilizing Jobs and Careers cards, email referrals, and Teammate recommend.
Visual Merchandise Management
Present merchandise in a manner that will maximize sales and achieve optimum merchandise turn.
Operations
Ability to work a flexible schedule, which may include mornings, evenings, and weekends, the day of/day after Thanksgiving and Christmas, all based upon store and business needs. Consistently maintain a clean, organized, and shoppable store to fulfill Buckle's mission statement.
Internship Duties
Complete Teammate Orientation, Beginning Leadership, and Recruiting, Interviewing and Hiring sections of the Buckle Management Manual.
Provide weekly reports and progress updates to the Area Manager and District Manager.
Put knowledge into action by managing a product category – set sales goals, educate teammates and track your own results.
---
Do you consume news 24/7? Want to learn what it takes to produce daily content? Interested in shaping the future of the media industry? Apply for our WBIR Internship Program!
TEGNA is a large, public media company with a portfolio that includes 49 TV stations. We're committed to developing the next generation of media industry leaders. Our paid internship program gives students an opportunity to explore career paths across TEGNA. Participants will gain valuable real-world experience alongside some of the most senior and celebrated journalists in the country and have the chance to build a network that will be invaluable throughout their careers. Come join us in the adventure!
News Intern
Duties and Responsibilities:
Produce engaging content for all platforms
In addition to general newsroom experience, there will be an opportunity to concentrate in general assignment reporting, sports, weather or digital.
Interested in producing? Check out our Producer Academy (can we link to another posting?)
Use social media and other tools to understand the audience's needs
Demonstrate a desire to learn as much as possible about a career in media
Assist as needed in the newsroom
Requirements:
Enrolled in college pursuing a degree in communications or journalism and receiving class credit.
---

Discovery Interns are explorers; they dive headfirst into the world in front of them. They aren't afraid to be uncomfortable and boldly embrace any obstacle or challenge as an opportunity to excel. They walk confidently into the uncharted territory and make the most of their experiences. They ask the questions that go beyond the surface.
Spring 2020 Marketing Intern
Duties and Responsibilities:
Assisting the marketing strategy and creative teams on the day-to-day creation consumer marketing campaigns.

• Help with the ideating, defining, managing and executing deliverables.

• Interfacing with various departments across the company to ensure effective communication.

• Creating presentations for senior management using Keynote.

• Gain an inside look at what it takes to create a marketing campaign from start to finish.

• Execute duties such as meeting set up, shipping, premium ordering, events etc.

Requirements:
* Must be currently enrolled as a student (proof of enrollment will be required if selected for an internship)
* Must be a current Junior, Senior, or Graduate student
* Must have at least a 3.0 GPA
* Must have the legal right to work in the United States.
Deadline: November 15th
---

The Intern Program is part of the wider recruitment team that helps bring the best talent to Discovery. We aim to create a top caliber Intern Program that brings in top students and provides them with an amazing, hands on learning experience. We are a small but mighty team that handles all of the recruitment for our nationwide program, executes events and workshops, fosters an alumni program and markets Discovery on campus.
Spring 2020 Program Events and Branding Intern
Duties and Responsibilities:
As an Intern Program Branding & Events Intern, your adventure could lead you to work on projects and tasks such as:
• Hands-on experience with program management, community management, event planning and corporate recruitment.
• Facilitate planning and executing spring intern events
• Build camaraderie amongst interns across the nation
• Design flyers and marketing materials
• Brainstorm creative ideas to advertise and market Discovery Inc. on campus
Requirements:
* Must be currently enrolled as a student (proof of enrollment will be required if selected for an internship)
* Must be a current Junior, Senior, or Graduate student
* Must have at least a 3.0 GPA * Must have the legal right to work in the United States
* Experience with the Adobe Creative Suite- Photoshop, Illustrator, Premiere and After Effects and video editing software a plus
Deadline: November 15th
---

Our digital and social media teams throughout Discovery are responsible for creating original content for network websites as well as create social media content for our brands. These teams help drive tune-in to our networks and traffic to our websites while serving as liaisons to our communities of superfans. We have a number of internship opportunities across networks such as HGTV, Food Network, Travel Channel and more.
Editorial and Social Media Intern
Duties and Responsibilities:
Workflow organization for social team
Offer creative input on content and strategies for managing social platforms and conversations
Research new industry trends• Market shows, talents and events on social media
Pick stock photos for articles, research story ideas for our daily news videos, help track down photos for these videos, and even write our daily news scripts
Assist editors with building articles, photo galleries, and videos for our online properties
• Assist in implementing keyword research and SEO data in the creation of new contentRequirements
* Must be currently enrolled as a student (proof of enrollment will be required if selected for an internship)
* Must be a current Junior, Senior, or Graduate student
* Must have at least a 3.0 GPA
* Must have the legal right to work in the United States
Deadline: November 15th
---
OnePulse, a 501c3 registered charity dedicated to linking the global community of bicycle riders with deserving non-profits is seeking a skilled, passionate individual to assist with media and communications.
Media and Communications Intern
Duties and Responsibilities:
Candidate will work with communications manager to develop and execute strategic initiatives to support charitable drives.
Duties will include writing web copy, press releases, donor communications and quite a bit more.
Update the OnePulse website when needed
Collaborating with staff on new ideas, directions, and venues for marketing and communications
Respond to general inquiries sent to the central OnePulse email account
---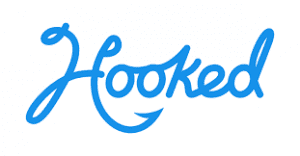 Hooked is a college focused food and drink app that bridges the gap between hungry students and nearby restaurants. For users, Hooked is an easy way to decide where to eat with your friends while saving money with exclusive, short term deals. For restaurants, Hooked boosts sales during targeted times of the day by advertising exclusive deals to Hooked users.
Marketing Intern
Duties and Responsibilities:
Communicating the value of Hooked with key influencers around campus and building productive relationships
Form-specific marketing strategies to help integrate the Hooked brand to your fellow students and locals
Developing and leveraging relationships with Hooked Restaurant owners to reach more potential users
Manage and host our Free Food Marketing Events with Hooked restaurants
Present the app to large groups of students off campus
Attend weekly conference calls with the Head of Marketing from HQ
Use your knowledge to implement and refine existing strategies to maximize their potential
Hitting a minimum amount of user downloads on a weekly basis to help make Hooked go viral
---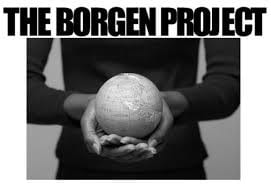 The Borgen Project believes that leaders of the most powerful nation on earth should be doing more to address global poverty. We're the innovative, national campaign that is working to make poverty a focus of U.S. foreign policy.
PR/Marketing Intern
Duties and Responsibilities:
This public relations intern will be involved in a variety of aspects of marketing and communications.
Create a branding campaign.
Conduct an informal focus group and gather feedback for market research.
Pitch story ideas to print, broadcast and digital media.
Create and implement a fundraising strategy.
Plan, market and present at an informational meeting.
Utilize social media and develop strategies for web-based messaging.
Assist with The Borgen Project's advocacy efforts.
Take on assignments as needed.
---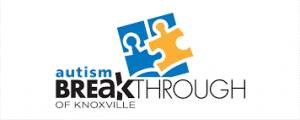 Breakthrough Corporation provides a range of tailored services to adults with autism and their families and serves as a resource for the broader community. The mission statement of Breakthrough Corporation is simply: "Breakthrough provides services that enable adults with autism to lead purposeful lives."
Public Relations/Marketing Intern/Student Intern
Duties and Responsibilities:
Adhering to company work hours, policies, procedures, and rules governing professional staff behavior and decorum
Adhering to all company policies governing the observation of confidentiality and the handling of confidential and proprietary information
Assuming personal and professional responsibilities for his/her actions and activities – be accountable
Maintaining professional relationships with company employees, members, vendors, and persons supported
Utilizing a courteous, enthusiastic, open-minded, and critical approach to general policies and procedures within the profession
Relating and applying the knowledge acquired in the academic setting to the company setting
Being consistent and punctual in the submission of all work assignments to the Executive Director
Providing the Executive Director or Specialist with periodic progress reports
---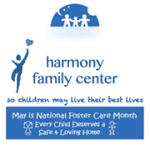 There are two positions available.
Internship Description:
Student will collaborate with other agency programs to plan social media content in addition to attending events and posting live.
Roles and Responsibilities:
The duties of this role are inclusive of, but not limited to the following:
Planning long-term social media content
Researching social media use in non-profit settings for continuous improvement purposes
Attending events to post live content
Matching content with messaging
Providing analytics
Maintain consistent branding and messaging
Skills Needed:
Excellent communication skills (written and oral)
Commitment to continuous improvement, personal growth, and helping others
Possesses creativity, the ability to work as a team, and the ability to work under pressure
Currently enrolled in a Bachelor's program in Advertising, Communications, Graphic Design, Public Relations, or a related field
Familiar with multiple social media accounts (Facebook, Twitter, Instagram, YouTube, LinkedIn) and current on social media trends
Willing to work around animals
Contact Emilee Headrick at emilee@harmonyfamilycenter.org for more information and how to apply.
Website: Click here
---

Internships are available for Sports News Editor to anyone pursuing a degree in English, Journalism, Communication, Sports Marketing or a related field. All applicants for the Sports News Editor Internship must meet the following eligibility requirements to [click on apply] apply
Yardbarker is willing to complete documentation required for interns to receive college credit from their educational institution.
---
Intern wanted to work with John Cooper for the Nashville campaign.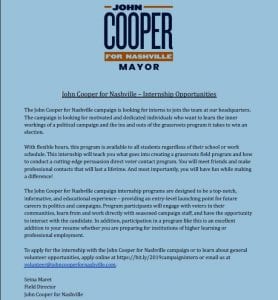 Full-Time or Part-Time interns to join the field team at the Nashville headquarters. While working, interns will be given introductory responsibilities which assist and mirror those of our field staff, including recruiting and managing volunteers, managing local campaign offices, speaking at and producing public events, and conducting direct voter contact. Students can apply by visiting https://bit.ly/2019campaignintern, or by emailing volunteer@johncooperfornashville.com to set up an interview time with the campaign.
---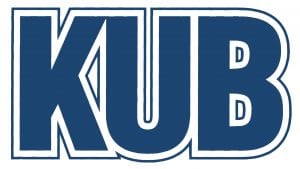 We have recently posted a position for 2 new communications students! These positions will be located downtown at our Gay Street location, right above Cruze Farms. This opportunity is really exciting as it allows the students to start working during the summer, but also acts as a part-time, year-round position as long as the individual is a full-time student. (This is not a summer internship, it is a year-round position). We require our students to work 15 – 29 hours a week depending on school schedules but are very flexible with fluctuating schedules depending on the time of year. We typically look for students around their sophomore/junior year. I have attached a job description for this position for your viewing. All students must apply at www.kub.org.
---
Are you interested in a career in sales? click this link to learn more about an opportunity for internship as a Monster Energy Field Services Representative in Chattanooga, TN.
Some of the job functions are:
-identifying target audience for products and services
-Attend regular meetings with your mentor and meet some industry professionals
-Provide training for new hires
Position requirements:
-Individual must be willing to engage in self-training
-Basic computer operating skills
-Ability to work independently
-intern must be very organized
-Must be able to lift up to 65 lbs
More information on other internship opportunities feel free to contact Leslie Poynter at lpoynter@utk.edu or go to handshake
---
Are you interested in a career in software development? Then consider the O365 paid summer internship with Five Stars Food Services in Chattanooga, TN. Interns will create Power Apps, develop new websites and pages, and manage small projects.
Qualifications include: entering your junior or senior year, with some knowledge of Microsoft Office365, SharePoint, Online and effective communication skills. It's helpful to have basic knowledge of Microsoft Office programs. The deadline to apply is May 31. Don't miss an opportunity to enhance your technical skills and an experience that will benefit you for many years to come.
For more information on this internship, follow this link. For more information on other internships, please contact Leslie Poynter at lpoynter@utk.edu.
---

Have you ever been interested in learning more about insurance careers? Then consider the full-time marketing internship with Applied Systems, Inc. in Atlanta, Georgia this summer 2019, from May to August. You will be able to work with people from around the world, targeting audiences in Canada, the U.S., the United Kingdom, and Ireland. You will be a part of the development team for marketing initiatives, with tasks including online website development, helping with the content and graphics of the marketing projects, data management, and project documentation and training material development.
Requirements include a 3.3 GPA as a junior/senior in Communications or similar field, residing in the Atlanta area, having some experience in computer science and graphic design, and having exceptional written and verbal communications.
Don't let this opportunity to gain valuable marketing experience pass you by!
For more information on this internship click on this link.
For more information on other internships, go here or contact Leslie Poynter at lpoynter@utk.edu.
---
Sherwin-Williams Brentwood, TN

This paid internship for college students offers hands-on experience in a wholesale/retail work environment and can lead to career opportunities in management and/or professional outside sales upon graduation. You will have the opportunity to learn basic store operations, gain management skills, and develop sales techniques and customer service skills, as well as increase knowledge in a variety of key business topics such as profit and loss, inventory control, and human resources. To apply, students must have a valid driver's license and currently be enrolled with the university. For more information click the link ▶ LinkedIn, don't let this valuable opportunity pass you by. For information on other internships, visit handshake (https://career.utk.edu/handshake/) or contact Leslie Poynter at lpoynter@vols.utk.edu.
---
New Acquisitions
Job description
New Acquisitions Inc. is looking for Marketing and Communications Interns for this upcoming summer semester. Our marketing firm is one of the leading in Atlanta and we specialize in working with Fortune 100 clients in the home renovation and entertainment industry. Considering our success in the Atlanta market, our clients have asked for us to expand and we are looking for qualified candidates to fill internship roles for the Summer of 2019!
 As an intern at New Acquisitions you will:
Be cross-trained in all major departments, including marketing, public relations, advertising, sales, retail development and management.
Learn how to manage accounts for our clients and their customers
Learn how to communicate effectively in a professional environment
Learn how to conduct interviews on behalf of the company
Build long-lasting relationships with professionals in marketing and advertising
All of our internships are PAID internships! All of our positions have a guaranteed hourly rate, plus weekly bonuses and incentives. Upon completion of the internship, we also offer a scholarship to deserving interns and even a possible offer for a permanent position with the company upon graduation!
For more information, click here
Our ideal candidate will match the following criteria:
Majoring in Marketing, Mass Communications, Advertising, and/or Business Administration or a similar field
Have a go-getter attitude and a desire to be the best
Be incredibly coachable and open to learning and training old and new marketing strategies
Be adaptable and ready to face and overcome challenges in their day to day
Able to work a minimum of 20 hours a week
Seniority Level
Internship
Industry
Marketing & Advertising
Public Relations & Communications
Management Consulting
Employment Type
Full-time
Job Functions
General Business
Marketing
Advertising
---

Blue Magnolia is a contemporary home and fashion boutique located in Beckley, WV. We are looking for a social media savvy intern during the summer months to help grow our online branch of women's clothing called Blue Magnolia Clothing Co.
This is an unpaid internship, however, we have a one bedroom studio apartment located behind our store available rent free.
Experience: Social Media marketing is essential.
Retail and fashion is a (huge) plus. Excellent communication skills and organization. Dependability, excellent follow-up, and friendly, fun, upbeat attitude!
The ideal intern is someone who loves women's fashion and is obsessed with social media. We are looking for someone who can get creative in promoting our brand and is thoughtful when interacting with online communities and building relationships.
Forward current resume and brief cover letter explaining why you are interested in this position to jessica@bluemagnoliahome.com
---