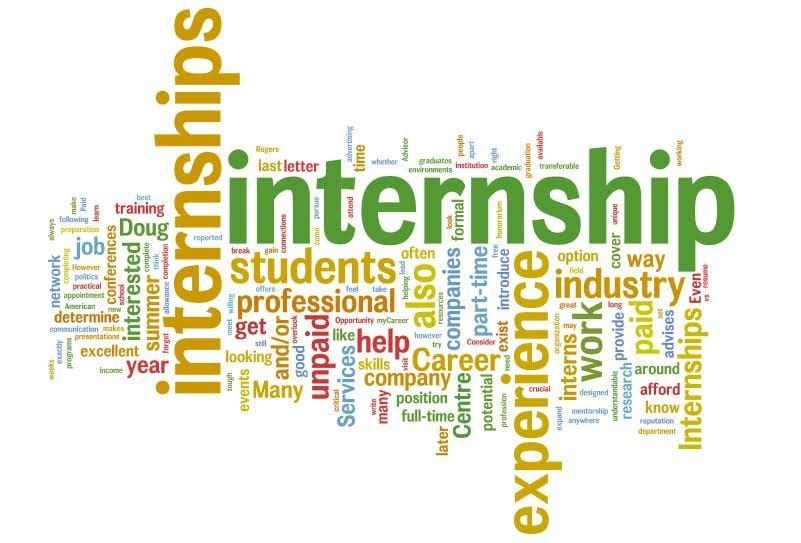 The School of Communication Studies maintains a list of available internships for undergraduate and graduate students each semester. They are by no means the only internships available, but they are quality internships available for those students looking for a position. Check the list below for more information.
---
Positions Available
---

Corporate Communications role is to ensure the consistency of the BMW brand in communications at the plant; to maintain positive relationships with associates, managers, leaders and community partners; and to be strategic partners in leading change, generating creative solutions, and managing the complexities of messaging and content marketing within the BMW Group.
The intern will be working as a specialist in Corporate Communications. This will entail work in all areas including Event Management, Media, Internal Communications, Corporate Compliance, Visual Management, Community Relations, Public Tours, and Fleet Management. Have skills in computer program design, advanced oral communication and speech writing, event planning.
Duties included:
Supporting associate events, media visits, and attending community events
Preparing news stories for internal newspaper and website
Editing Daily News and presentations
Major project responsibilities include assisting with community relations campaigns such as the "BMW Charity Pro-Am" golf tournament, the United Way Campaign, and other assignments assigned by manager
---

The Team
The primary role of the CNN Communications Department is to publicize and promote CNN programming, talent and core-brand attributes across all of its platforms.
The Job
Interns support the daily needs of the Communications Department in Atlanta, which includes publicists and internal communications teams.
The Daily
Tasks our interns may be asked to perform include, but are not limited to:
Compiling & distributing daily press clippings
Conducting research for Publicists and the Internal Communications teams
Building & maintaining media lists
Drafting and editing press releases, pitches, media alerts and awards submission
Refining and updating everyday workflows for internal communications
Helping to prepare for events and screenings (which may include attending and working such events)
Flexibility and adaptability in planning and executing events for groups ranging in size from 3 to 3,000
Assisting both departments with administrative needs
---

Summary
As a successful Intern, you will be responsible for assisting with the operations side of summer week-long operations at the Ripken Experience in
Pigeon Forge, TN. This is a paid Internship, while also being able to earn college credit.
Required Skills
As a Tournament Operations Media Intern, you will: 

Absorb training and demonstrate the initiative, desire, and drive to help up

hold the values established by the Ripken name and brand
Create and facilitate a fun, dynamic atmosphere for kids, developing camaraderie and acting as a positive role model during baseball and non-baseball activities
Assist the operations staff in building and presenting social media strategy, while delivering an effective social cadence to increase brand awareness and engagement
Engage and respond to all customer service inquiries to The Ripken Experience Pigeon Forge social channels
Exhibit authority and responsibility on the complex, while coordinating resources with other interns, seasonal staff and supervisors
Develop an understanding and execute pre-event and post-event preparations
Generate ideas and establish objectives under the direction of the Operations Team
Compose article and blogs with purpose of recapping tournament results, news, and activity
Assist in basic cleaning duties which include but are not limited to; sweeping, mopping, cleaning & stocking restrooms, cleaning windows and picking up trash
---

With a focus on Mobility, Operational Excellence, Value to our Customers and the Electrification of vehicles, you can expect to be part of something exciting. From the sleek design of our vehicles to the unique opportunities we offer around the globe, Nissan exemplifies ingenuity in everything we do. Our people are what drive the business forward.
We're looking for a Corporate Communications Summer Intern to join our team. This full-time position will be based at Nissan North America headquarters in Franklin, TN. In this position, you will have exposure to all major disciplines of Corporate Communications, including multicultural/diversity communications, manufacturing communications, corporate storytelling and employee communications.
Job Functions Include But Are Not Limited To
Assisting with writing news releases and media advisories
Supporting/planning events to advance corporate issues and new-product launches
Coordinating media training
Maintaining executive bios and corporate hot topics
---

ABOUT THE SMOKIES:
The Tennessee Smokies are the proud Southern League Double-A Affiliate of the Chicago Cubs. The Smokies play in 'America's Friendliest Ballpark,' Smokies Stadium, located 20 minutes outside of Knoxville. The Smokies were recognized by Baseball America, as the 2018 Bob Freitas Award winner in all of Double-A Affiliation. The Bob Freitas Award recognizes organizational excellence, and has been presented by Baseball America annually since 1999. The Tennessee Smokies are operated by Boyd Sports, LLC.
DESCRIPTION:
The Community Relations Intern is an imperative piece of the community outreach and marketing of the Tennessee Smokies. This position will aid our organization build, maintain and expand long-lasting relationships with partners, identify opportunities for new partnerships, and serve as an in-house resource to colleagues about Smokies community partners. The intern assists with all aspects of our game day and non-game day productions. The internship will allow the individual to gain valuable experience with a professional organization for their future in the sports, entertainment and marketing industries. The Community Relations/Marketing Intern will support the overall efforts to build the Tennessee Smokies brand and promote its work, programming and initiatives through visual communications.
RESPONSIBILITIES:
Assist the marketing team in planning & executing our marketing efforts
Assist in public appearances in the community
Assist in managing marketing assets that include but are not limited to digital billboards, e-blasts, digital marketing aspects, television advertisements, and radio advertisements
Create and edit TV and radio reads and spots with Adobe Audition
Assist with maintaining relationships with local media to help build our brand
Be proactive in developing support for targeted promotional dates
Actively participate in the creative development process Provide support on Video Production location shoots Assist with on-field promotions and in-game entertainment as needed Other duties as assigned
---

Job Summary
The Digital Marketing Intern is responsible for assisting the Digital Marketing Supervisor in the implementation of the digital media plan for all Dollywood Company properties.
Dollywood will provide the intern: Practical experience. Opportunity to apply theory with practice. Opportunity to identify and create professional contacts and network accordingly. The opportunity to create portfolio work
Working knowledge of a marketing department with a focus on digital media.
Summary of Major Duties and Responsibilities
Assist the Digital Marketing Supervisor and Digital Marketing Team in executing all interactive efforts including website, social media, email, mobile app and texting program.
Assist the Digital Marketing Supervisor in implementing and maintaining the editorial and production calendars for all digital channels.
Work with Dollywood personnel to obtain, develop and proof content for all digital campaigns. Provide the primary copy and image posting services for all digital channels utilizing various content management systems.
Assist in implementing analytics tracking for all digital channels and evaluating results to make adjustments and improvements to meet goals.
Support the Digital Marketing Supervisor in testing and troubleshooting website updates/fixes and online ticketing/lodging processes.
Implement the digital presentation of all online ticket/lodging offerings and purchasing processes in conjunction with all applicable ticketing, resort and cabin reservation systems.
Monitor all digital channels on a daily/frequent basis, identifying issues or opportunities, interacting with the Digital Marketing Supervisor to address needs.
---

Tombras, an independent, 330+ person, national full-service advertising agency is searching for a Social Media Intern to join our Social Media Department.
You'll be joining an Ad Age 2019 A-List Agency. Blurring the lines between a creative agency, a digital agency and a management consultancy, we are one of the largest and fastest growing independent agencies in North America. Our digital offering is married to the discipline and rigor of our Effie-winning strategists and Cannes Lion-winning creative directors. We are united by our philosophy: Connecting Data & Creativity for Business Results®. You'll also be a part of a highly creative agency that has been recognized by Ad Age, Adweek, Communication Arts, Fast Company, Forbes and Fortune.
This is an opportunity to work on high visibility clients, alongside world-class social media, account, media, analytics and creative directors. We work in an environment that embraces collaboration across all disciplines and encourages people to explore beyond the boundaries that limit visionary ideas. As an intern, you'll work side-by-side with our industry's brightest minds—receiving mentorship, training, and experience on real, live accounts.
Here's what you should know and expect if you want to be a Social Media Intern at Tombras:
Commitment to a 12 week, paid internship starting on 3/2/20– maximum of 25 hours per week.
Work with the Social Media team to set-up, track, report on and analyze social media campaigns.
Participate in the creative brainstorm process to create engaging content.
Conduct competitive research to identify opportunities to capitalize on social trends that are relevant to our client's needs and objectives.
Assist the team with developing calendars and monitoring customer feedback.
Compile weekly and monthly reports for the team.
Other responsibilities and tasks as assigned.
---

Orbia Advance Corporation is a Purpose-led company with big aspirations. We are out to advance life around the world while maximizing value to our shareholders, customers and employees. The Company is passionate about the topics that define how people will live and thrive tomorrow: the future of cities, buildings, agriculture, and materials. Orbia Advance Corporation has five business groups which offer innovative solutions across multiple industries including building and infrastructure, data communications, chemicals and more. In 2018, Orbia Advance Corporation bought a majority stake in Israeli-based Netafim, the world's leader in drip irrigation, and is helping the world 'grow more with less' as it helps to solve food and water scarcity. Orbia Advance Corporation has operations in 41 countries with more than 22,000 employees.
We started as a producer of commodities and have evolved to become a provider of innovative solutions that address the global issues of rapid urbanization, water and food scarcity, and a growing and aging population. We're already a global leader in Polymers, Fluor, Building & Infrastructure, Datacom, and Precision Irrigation. We have embarked on a CEO-led transformation, as part of our journey to become a truly purpose-led, future fit company.
Duraline is hiring a Marketing intern for Spring 2020
Location- Knoxville office in Tennessee
Pay- $16.50/hr
Schedule- Flexible, up to 29 hours a week.
---

L3Harris Technologies is an agile global aerospace and defense technology innovator, delivering end-to-end solutions that meet customers' mission-critical needs. The company provides advanced defense and commercial technologies across air, land, sea, space and cyber domains. L3Harris has approximately $17 billion in annual revenue, 50,000 employees and customers in more than 130 countries. L3Harris.com
Job Purpose:
At L3Harris ForceX, a Technical Editor / Writer writes, publishes, and distributes vital technical documents, including user manuals, workbooks, reference guides, and release notes for software applications/hardware.
The objective of the Writer is to participate in all Software Design Life Cycle meetings and events with the assigned program team to create and maintain documentation as required by active release efforts and associated deadlines.
---

Tombras, an independent, 330+ person, national full-service advertising agency is searching for a Media Intern to join our Media team.
You'll be joining an Ad Age 2019 A-List Agency. Blurring the lines between a creative agency, a digital agency and a management consultancy, we are one of the largest and fastest-growing independent agencies in North America. Our digital offering is married to the discipline and rigor of our Effie-winning strategists and Cannes Lion-winning creative directors. We are united by our philosophy: Connecting Data & Creativity for Business Results®. You'll also be a part of a highly creative agency that has been recognized by Ad Age, Adweek, Communication Arts, Fast Company, Forbes and Fortune.
This is an opportunity to work on high visibility clients, alongside world-class media, account, analytics and creative directors. Sounds like a lot of work, right? It is. This is why we need fresh perspectives like yours. We work in an environment that embraces collaboration across all disciplines and encourages people to explore beyond the boundaries that limit visionary ideas. As an intern, you'll work side-by-side with our industry's brightest minds—receiving mentorship, training, and experience on real, live accounts.
---
Dawn of Hope Inc.,
is a prevention education nonprofit agency designed to empower girls to live healthy and respectful lives that promote positive self-esteem, develop leadership and life skills, advance etiquette techniques and inspire service learning. This agency is designed to provide practical instruction to girl's ages 8-18, to help them to develop their character, build positive self-esteem, embrace their God-given gifts, become leaders, appreciate sisterhood, and serve community.
---

Our Mission: The Nashville Symphony inspires, entertains, and educates through excellence in musical performance.
One of Tennessee's largest and longest-running nonprofit performing arts organizations, the Nashville Symphony has been an integral part of the Music City sound since 1946. Led by music director Giancarlo Guerrero, the 83-member ensemble performs 170 concerts annually, with a focus on contemporary American orchestral music. It is one of the most active recording orchestras in the U.S. and has earned a total of 13 GRAMMY® Awards and 24 nominations.
---

Join us at Lockheed Martin, where your mission is ours. Our customers tackle the hardest missions. Those that demand extraordinary amounts of courage, resilience and precision. They're dangerous. Critical. Sometimes they even provide an opportunity to change the world and save lives. Those are the missions we care about.
Description: Assists in the planning, development, coordination and execution Communications products, projects, inquiries, activities and events including, but not limited to:
News media tours and visits
Media kits (electronic and print)
Trade and air show planning, logistic
Fact sheets, news releases, collateral materials
Special communications projects, products, issues, campaigns, events
New media/social media applications
Website maintenance, updating
Key themes and messages about Aero products, programs, issues for internal and external audiences
Magazine feature writing
Internal publications news articles
Branding or special projects
Advertisement planning, development, including creative briefs, copy, graphics, photo
Must be a US Citizen, this position will require special access.
Basic Qualifications
Pursuit of a degree in Communications, preferably public relations or advertising
Desired Skills
Excellent writing and organizational skills, plus a keen attention to details
Solid working knowledge of Microsoft Office software applications
Experience in/knowledge of media relations
Experience in/knowledge of advertising, branding
Experience in/knowledge of social media
---

Mailchimp is a leading marketing platform for small business. We empower millions of customers around the world to build their brands and grow their companies with a suite of marketing automation, multichannel campaign, CRM, and analytics tools. There are Five alumni who work here.
For more information: Read More
---
Internships at the Television Academy Foundation
For more information click here
About the Internship Program
The application period for summer 2020 internships is now open. Deadline to submit is 5:00pm PST on January 21, 2020. 
---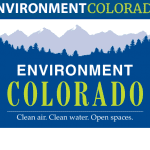 BECOME AN ENVIRONMENT AMERICA FELLOW
Environment America's mission is to transform our ideas and imaginations into change that makes our world a greener and healthier place.
We build support for clean, renewable energy. In just the past year, we helped convince California, New Mexico, Washington state and Maine to commit to 100 percent zero-carbon electricity.
We campaign against pollution and climate change. We've won $250 million in penalties and actions from ExxonMobil and other polluting companies, and programs to reduce carbon pollution, from Colorado to Massachusetts.
We protect wildlife and wild places. We won the nation's first statewide bans on single-use plastic bags in California and single-use polystyrene foam in Maine.
We do what it takes to turn public opinion and political momentum toward a greener, healthier world. If that's what you want to do, visit jobs.
Interested? Click here
---
Alliance Integrated Marketing Services Marketing and Events Internship
Are you looking for an internship that is more than making copies and fetching coffee?
Alliance Integrated Marketing Services is looking for FUN, ENERGETIC, OUTGOING individuals to help coordinate a variety of sponsorship events across the country. As part of Alliances internship program, you will have the opportunity to learn from our experienced staff about the ins and outs of event marketing and corporate sponsorships, assist with the management of sponsorship campaigns, meet and listen to establish professionals in the sport community, travel to venues across our 20+ states such as NASCAR, MiLB, NCAA, concerts, High School State Championships, state fairs, and more.
Alliance Integrated Marketing Services specializes in impactful community messaging, with a primary focus on highway safety programs directly with various states and carries out targeted messaging about drinking and driving, texting and driving, wearing seatbelts, speeding, and other campaigns using sports and entertainment venues as our platform.
We desire outgoing and responsible individuals to share campaign messages at events to help continue making an impact in these communities and saving lives. If you enjoy traveling, making a difference in your community, and seeing sport venues across the country then please send in a COVER LETTER and RESUME today.
---
COMPASS GROUP
Position Title: INTERN
Pay GRADE HOURLY
Morrison Healthcare is a leading national food and nutrition services company exclusively dedicated to serving more than 600 hospitals and healthcare systems. Morrison's hospital kitchens, restaurants, and cafés feature socially responsible practices and exceptional guest experiences. The company's comprehensive Mindful Choices® wellness and sustainability platform includes the latest in healthful eating and an understanding of behavioral change in food consumption. Morrison's alignment with Partnership for a Healthier America's (PHA) Hospital Healthy Food Initiative positively impacts up to 41 million patients and 500 million hospital meals annually. Morrison has been named one of Modern Healthcare's "Top 100 Best Places to Work in Healthcare" for the past five years, and Training Magazine's Top 125 organizations for the past six consecutive years. The company is a division of Compass Group and has more than 1,200 registered dietitians, 300 executive chefs, and 17,000 professional food service team members.
---
Job Description Summary
The Communications Intern will support communication activities at Hospice of Chattanooga. During the course of the internship (20 hours per week) the intern will have the opportunity to become an integral member of the marketing team.
Essential Job Functions/Responsibilities
Assist in planning, writing, and managing collateral.
Draft, distribute and pitch new releases, media alerts and other stories.
Design flyers, graphics, invites and other marketing material for events hosted by HOC.
Update website / social media.
Reach out to community organizations, general public and/or donors with the message about Hospice of Chattanooga.
Collaborate with staff on new ideas, directions and venues for marketing and communications. The above statements are intended to be a representative summary of the major duties and responsibilities performed by incumbents of this job. The incumbents may be requested to perform job-related tasks other than those stated in this description.
Position Qualifications
Pursing a Bachelors' degree in communications, marketing, business or related field
Proficiency with writing for journalistic media
Complies with acceptable professional standards and practice
Strong interest in corporate communication or public relations
Prior experience developing communication material for mass audiences
Demonstrates good communications, negotiation, and public relations skills.
Demonstrates autonomy, organization, assertiveness, flexibility and cooperation in performing job responsibilities.
---
Florence Crittenton Agency
Job Summary
The Human Resources Intern is responsible for performing a variety of routine human resources clerical duties and a significant portion of this position includes recruiting duties.
PLEASE NOTE: This is an unpaid internship that will work around your school schedule between the hours of 8a-6p weekdays. There will be no weekends or holidays. Please notate $0.00 on the application asking for desired salary to indicate that you understand this is an unpaid internship. If a dollar amount other than $0.00 is completed in this field your application will be closed. Thank you
Essential Functions
Collects all necessary information for approved candidate(s).
Initiates required paperwork for new hires.
Conducts in-depth background and reference checks on potential employees, independent contractors, volunteers, in accordance with specific guidelines mandated by regulatory agencies and Agency protocol.
Schedules and contacts candidates to facilitate the interviewing process for the human resources department, and in coordination with other departments involved in the process.
Assists in coordinating with the employment process (i.e. processing applications, inputting data, analyzing transcripts, audit required documentation/information, references, etc.).
Sets up new employee files, monitors for completion of all required documentation, and files all related documentation in a timely manner.
Updates/logs training in the system, as needed, to ensure training is tracked and staff are completing necessary areas of training.
Maintains and updates log(s) of employee performance evaluations due and various licensure expirations; follows up with appropriate staff monthly regarding renewals and due dates.
Assists Director of HR with various clerical and other functions
Maintains confidentiality in all matters relating to residents, applicants, and employees.
Performs other duties as assigned.
Qualifications
Pursuing degree in Human Resources Management, Business, or other related degree, required. This position is for current college students looking to gain HR experience.
Solid knowledge of office functions and procedures, including moderate proficiency in MS Word, Excel and Outlook.
Some work experience in the Human Resources or Recruiting field preferable, but not required.
Ability to independently follow up on and follow through with projects in a timely manner.
Self-motivated, with a strong sense of organization and the ability to work independently.
Capable of handling multiple priorities.
Outgoing, self-starter personality
Strong ability to maintain confidentiality of information.
Physical Requirements
Ability to work in sedentary position for extended periods
Keen hearing and visual capabilities
Good command of English language and general communications skills
Ability to apply keyboarding skills for extended periods
Able to lift up to 40 pounds
---

Position Summary
Discovery Interns are explorers; they dive headfirst into the world in front of them. They aren't afraid to be uncomfortable and boldly embrace any obstacle or challenge as an opportunity to excel. They walk confidently into the uncharted territory and make the most of their experiences. They ask the questions that go beyond the surface.
Spring 2020 Production Operations Internships
Duties and Responsibilities:
Get valuable experience using high-end broadcast production equipment
Set up and break down production equipment in studio and on-site at shooting locations
Assist in preparation for different shoots
Requirements:
*Must be currently enrolled as a student (proof of enrollment will be required if selected for an internship)
*Must be a current Junior, Senior, or Graduate student
*Must have at least a 3.0 GPA
*Must have the legal right to work in the United States
Deadline: November 15th
---

Is this position paid or Unpaid?
Unpaid
Internship Description
Title: Marketing and Advancement Intern
Program or Department: Advancement
Internship Description: Student will collaborate with staff to design and execute the agency development strategy through social media content, events, and new and ongoing project support.Learning Outcomes:
• Conceptualize and develop new projects that are consistent with our branding
• Create promotional materials and social media content
• Ability to work with others on event planning and execution
• Ability to collaborate with various programs within an agency to promote their missionAbout Harmony: Over the past 23 years, Harmony Family Center has helped children we serve live their best lives. We are a leader in trauma-responsive services and training. Today our team of experts, innovative programs, and evidence-based solutions uniquely position us to serve children and families experiencing the challenges, stressors, and trauma of modern life ranging from the most common to the most complex.Roles and Responsibilities: The duties of this role are inclusive of, but not limited to the following:
• Help create promotional materials and social media content consistent with brand guidelines and content calendar
• Help plan, execute, and attend numerous existing events and conferences
• Work with team to create campaigns to support events
• Researching social media use in non-profit settings for continuous improvement purposes
• Help with the tracking of social media analytics and future strategy
• Other duties as required

Requirements:
• Excellent communication skills (written and oral)
• Commitment to continuous improvement, personal growth, and helping others
• Responsible, diligent, and conscientious
• Detail-oriented and self-motivated
• Possesses creativity, the ability to work as a team, and the ability to work under pressure
• Currently enrolled in a degree program in Marketing, Graphic Design, Communications, Public Relations, or a related field
• Proficient in Microsoft Word, Excel, PowerPoint, and Outlook
• Familiar with multiple social media platforms (Facebook, Instagram, Twitter, Youtube)
• Willing to work around animals
---
Digital Team Intern
ABS Careers Knoxville, TN
Posted: September 25, 2019
Full-Time
Click Here for more information
and additional internships through ZipRecruiter.com
---
At RAI, the Human Resources function plays an integral role in the company's mission to lead the transformation of the tobacco industry. Our HR team is comprised of four Centers of Excellence (COE) – Talent and Organizational Effectiveness, HR Services, Rewards and Employment Law & Employee Relations.
As a Summer Intern, you will have Winston-Salem based assignments. While you'll be assigned to one COE, you will have the opportunity to get exposure to each of these COEs as part of your immersion in the HR business. You'll develop remarkable skills in human resources management, understand best practices and learn how human resources partners with functional leaders throughout the organization to achieve business results.
Summer 2020 Human Resources Interns
Duties and Responsibilities:
Conduct research and data analysis to support key HR initiatives and leverage insights to inform overall HR strategies;
Support the design and implementation of rewards strategies and initiatives;
Activate campus and early career recruitment strategies via our internship and global graduate programs;
Assist in research, content development and day-to-day management of RAI's Career Site and social media channels.
Requirements:
A student who has completed core coursework toward an undergraduate degree in Business Administration (or similar), Psychology, Communications, etc. and has a passion for Human Resources;
Proficient with MS Office desktop including advanced Excel skills;
A strategic, analytical and creative thinker;
A dynamic and innovative leader;
---
The Sales and Management Intern position's primary responsibility is to fulfill our mission statement, "to create the most enjoyable shopping experience possible for our Guests." Additionally, Sales and Management Interns perform a variety of sales, merchandising and operational tasks assigned by store management (e.g. cashiering, merchandise display and pulls, register procedures, and routine cleaning of facilities). Work closely with the Store Manager to develop an understanding of how Buckle's retail business works and what it takes to excel in management.
Sales Generation and Guest Service
Greet Guests with a friendly, engaging attitude, and is consistently prepared to provide legendary service to each Guests.
Teammate Recruiting, Training, and Development
Consistently recognize recruiting opportunities by utilizing Jobs and Careers cards, email referrals, and Teammate recommend.
Visual Merchandise Management
Present merchandise in a manner that will maximize sales and achieve optimum merchandise turn.
Operations
Ability to work a flexible schedule, which may include mornings, evenings, and weekends, the day of/day after Thanksgiving and Christmas, all based upon store and business needs. Consistently maintain a clean, organized, and shoppable store to fulfill Buckle's mission statement.
Internship Duties
Complete Teammate Orientation, Beginning Leadership, and Recruiting, Interviewing and Hiring sections of the Buckle Management Manual.
Provide weekly reports and progress updates to the Area Manager and District Manager.
Put knowledge into action by managing a product category – set sales goals, educate teammates and track your own results.
---
Do you consume news 24/7? Want to learn what it takes to produce daily content? Interested in shaping the future of the media industry? Apply for our WBIR Internship Program!
TEGNA is a large, public media company with a portfolio that includes 49 TV stations. We're committed to developing the next generation of media industry leaders. Our paid internship program gives students an opportunity to explore career paths across TEGNA. Participants will gain valuable real-world experience alongside some of the most senior and celebrated journalists in the country and have the chance to build a network that will be invaluable throughout their careers. Come join us in the adventure!
News Intern
Duties and Responsibilities:
 Produce engaging content for all platforms
In addition to general newsroom experience, there will be an opportunity to concentrate in general assignment reporting, sports, weather or digital.
Interested in producing? Check out our Producer Academy (can we link to another posting?)
Use social media and other tools to understand the audience's needs
Demonstrate a desire to learn as much as possible about a career in media
Assist as needed in the newsroom
Requirements:
Enrolled in college pursuing a degree in communications or journalism and receiving class credit.
---

Discovery Interns are explorers; they dive headfirst into the world in front of them. They aren't afraid to be uncomfortable and boldly embrace any obstacle or challenge as an opportunity to excel. They walk confidently into the uncharted territory and make the most of their experiences. They ask the questions that go beyond the surface.
Spring 2020 Marketing Intern
Duties and Responsibilities:
Assisting the marketing strategy and creative teams on the day-to-day creation consumer marketing campaigns.

• Help with the ideating, defining, managing and executing deliverables.

• Interfacing with various departments across the company to ensure effective communication.

• Creating presentations for senior management using Keynote.

• Gain an inside look at what it takes to create a marketing campaign from start to finish.

• Execute duties such as meeting set up, shipping, premium ordering, events etc.

Requirements:
* Must be currently enrolled as a student (proof of enrollment will be required if selected for an internship)
* Must be a current Junior, Senior, or Graduate student
* Must have at least a 3.0 GPA
* Must have the legal right to work in the United States.
Deadline: November 15th
---

The Intern Program is part of the wider recruitment team that helps bring the best talent to Discovery. We aim to create a top caliber Intern Program that brings in top students and provides them with an amazing, hands on learning experience. We are a small but mighty team that handles all of the recruitment for our nationwide program, executes events and workshops, fosters an alumni program and markets Discovery on campus.
Spring 2020 Program Events and Branding Intern
Duties and Responsibilities:
As an Intern Program Branding & Events Intern, your adventure could lead you to work on projects and tasks such as:
• Hands-on experience with program management, community management, event planning and corporate recruitment.
• Facilitate planning and executing spring intern events
• Build camaraderie amongst interns across the nation
• Design flyers and marketing materials
• Brainstorm creative ideas to advertise and market Discovery Inc. on campus
Requirements:
* Must be currently enrolled as a student (proof of enrollment will be required if selected for an internship)
* Must be a current Junior, Senior, or Graduate student
* Must have at least a 3.0 GPA * Must have the legal right to work in the United States
* Experience with the Adobe Creative Suite- Photoshop, Illustrator, Premiere and After Effects and video editing software a plus
Deadline: November 15th
---

Our digital and social media teams throughout Discovery are responsible for creating original content for network websites as well as create social media content for our brands. These teams help drive tune-in to our networks and traffic to our websites while serving as liaisons to our communities of superfans. We have a number of internship opportunities across networks such as HGTV, Food Network, Travel Channel and more.
Editorial and Social Media Intern
Duties and Responsibilities:
Workflow organization for social team
Offer creative input on content and strategies for managing social platforms and conversations
Research new industry trends• Market shows, talents and events on social media
Pick stock photos for articles, research story ideas for our daily news videos, help track down photos for these videos, and even write our daily news scripts
Assist editors with building articles, photo galleries, and videos for our online properties
• Assist in implementing keyword research and SEO data in the creation of new content Requirements
* Must be currently enrolled as a student (proof of enrollment will be required if selected for an internship)
* Must be a current Junior, Senior, or Graduate student
* Must have at least a 3.0 GPA
* Must have the legal right to work in the United States
Deadline: November 15th
---
OnePulse, a 501c3 registered charity dedicated to linking the global community of bicycle riders with deserving non-profits is seeking a skilled, passionate individual to assist with media and communications.
Media and Communications Intern
Duties and Responsibilities:
Candidate will work with communications manager to develop and execute strategic initiatives to support charitable drives.
Duties will include writing web copy, press releases, donor communications and quite a bit more.
Update the OnePulse website when needed
Collaborating with staff on new ideas, directions, and venues for marketing and communications
Respond to general inquiries sent to the central OnePulse email account
---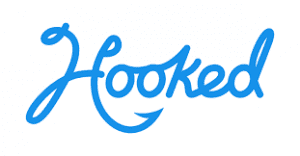 Hooked is a college focused food and drink app that bridges the gap between hungry students and nearby restaurants. For users, Hooked is an easy way to decide where to eat with your friends while saving money with exclusive, short term deals. For restaurants, Hooked boosts sales during targeted times of the day by advertising exclusive deals to Hooked users.
Marketing Intern
Duties and Responsibilities:
Communicating the value of Hooked with key influencers around campus and building productive relationships
Form-specific marketing strategies to help integrate the Hooked brand to your fellow students and locals
Developing and leveraging relationships with Hooked Restaurant owners to reach more potential users
Manage and host our Free Food Marketing Events with Hooked restaurants
Present the app to large groups of students off campus
Attend weekly conference calls with the Head of Marketing from HQ
Use your knowledge to implement and refine existing strategies to maximize their potential
Hitting a minimum amount of user downloads on a weekly basis to help make Hooked go viral
---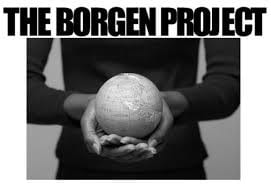 The Borgen Project believes that leaders of the most powerful nation on earth should be doing more to address global poverty. We're the innovative, national campaign that is working to make poverty a focus of U.S. foreign policy.
PR/Marketing Intern
Duties and Responsibilities:
This public relations intern will be involved in a variety of aspects of marketing and communications.
Create a branding campaign.
Conduct an informal focus group and gather feedback for market research.
Pitch story ideas to print, broadcast and digital media.
Create and implement a fundraising strategy.
Plan, market and present at an informational meeting.
Utilize social media and develop strategies for web-based messaging.
Assist with The Borgen Project's advocacy efforts.
Take on assignments as needed.
---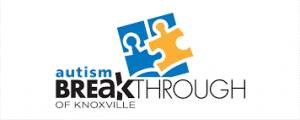 Breakthrough Corporation provides a range of tailored services to adults with autism and their families and serves as a resource for the broader community. The mission statement of Breakthrough Corporation is simply: "Breakthrough provides services that enable adults with autism to lead purposeful lives."
Public Relations/Marketing Intern/Student Intern
Duties and Responsibilities:
Adhering to company work hours, policies, procedures, and rules governing professional staff behavior and decorum
Adhering to all company policies governing the observation of confidentiality and the handling of confidential and proprietary information
Assuming personal and professional responsibilities for his/her actions and activities – be accountable
Maintaining professional relationships with company employees, members, vendors, and persons supported
Utilizing a courteous, enthusiastic, open-minded, and critical approach to general policies and procedures within the profession
Relating and applying the knowledge acquired in the academic setting to the company setting
Being consistent and punctual in the submission of all work assignments to the Executive Director
Providing the Executive Director or Specialist with periodic progress reports
---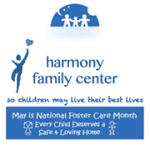 There are two positions available.
Internship Description:
Student will collaborate with other agency programs to plan social media content in addition to attending events and posting live.
Roles and Responsibilities:
The duties of this role are inclusive of, but not limited to the following:
Planning long-term social media content
Researching social media use in non-profit settings for continuous improvement purposes
Attending events to post live content
Matching content with messaging
Providing analytics
Maintain consistent branding and messaging
Skills Needed:
Excellent communication skills (written and oral)
Commitment to continuous improvement, personal growth, and helping others
Possesses creativity, the ability to work as a team, and the ability to work under pressure
Currently enrolled in a Bachelor's program in Advertising, Communications, Graphic Design, Public Relations, or a related field
Familiar with multiple social media accounts (Facebook, Twitter, Instagram, YouTube, LinkedIn) and current on social media trends
Willing to work around animals
Contact Emilee Headrick at emilee@harmonyfamilycenter.org for more information and how to apply.
Website: Click here
---

Internships are available for Sports News Editor to anyone pursuing a degree in English, Journalism, Communication, Sports Marketing or a related field. All applicants for the Sports News Editor Internship must meet the following eligibility requirements to [click on apply] apply
Yardbarker is willing to complete documentation required for interns to receive college credit from their educational institution.
---
Intern wanted to work with John Cooper for the Nashville campaign.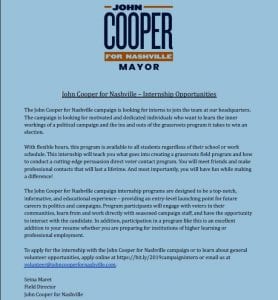 Full-Time or Part-Time interns to join the field team at the Nashville headquarters. While working, interns will be given introductory responsibilities which assist and mirror those of our field staff, including recruiting and managing volunteers, managing local campaign offices, speaking at and producing public events, and conducting direct voter contact. Students can apply by visiting https://bit.ly/2019campaignintern, or by emailing volunteer@johncooperfornashville.com to set up an interview time with the campaign.
---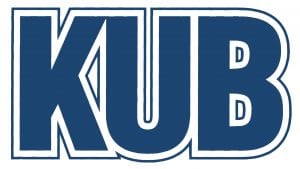 We have recently posted a position for 2 new communications students! These positions will be located downtown at our Gay Street location, right above Cruze Farms. This opportunity is really exciting as it allows the students to start working during the summer, but also acts as a part-time, year-round position as long as the individual is a full-time student. (This is not a summer internship, it is a year-round position). We require our students to work 15 – 29 hours a week depending on school schedules but are very flexible with fluctuating schedules depending on the time of year. We typically look for students around their sophomore/junior year. I have attached a job description for this position for your viewing. All students must apply at www.kub.org.
---
Are you interested in a career in sales? click this link to learn more about an opportunity for internship as a Monster Energy Field Services Representative in Chattanooga, TN.
Some of the job functions are:
-identifying target audience for products and services
-Attend regular meetings with your mentor and meet some industry professionals
-Provide training for new hires
Position requirements:
-Individual must be willing to engage in self-training
-Basic computer operating skills
-Ability to work independently
-intern must be very organized
-Must be able to lift up to 65 lbs
More information on other internship opportunities feel free to contact Leslie Poynter at lpoynter@utk.edu or go to handshake
---
Are you interested in a career in software development? Then consider the O365 paid summer internship with Five Stars Food Services in Chattanooga, TN. Interns will create Power Apps, develop new websites and pages, and manage small projects.
Qualifications include: entering your junior or senior year, with some knowledge of Microsoft Office365, SharePoint, Online and effective communication skills. It's helpful to have basic knowledge of Microsoft Office programs. The deadline to apply is May 31. Don't miss an opportunity to enhance your technical skills and an experience that will benefit you for many years to come.
For more information on this internship, follow this link. For more information on other internships, please contact Leslie Poynter at lpoynter@utk.edu.
---

Have you ever been interested in learning more about insurance careers? Then consider the full-time marketing internship with Applied Systems, Inc. in Atlanta, Georgia this summer 2019, from May to August. You will be able to work with people from around the world, targeting audiences in Canada, the U.S., the United Kingdom, and Ireland. You will be a part of the development team for marketing initiatives, with tasks including online website development, helping with the content and graphics of the marketing projects, data management, and project documentation and training material development.
Requirements include a 3.3 GPA as a junior/senior in Communications or similar field, residing in the Atlanta area, having some experience in computer science and graphic design, and having exceptional written and verbal communications.
Don't let this opportunity to gain valuable marketing experience pass you by!
For more information on this internship click on this link.
For more information on other internships, go here or contact Leslie Poynter at lpoynter@utk.edu.
---
Sherwin-Williams Brentwood, TN

This paid internship for college students offers hands-on experience in a wholesale/retail work environment and can lead to career opportunities in management and/or professional outside sales upon graduation. You will have the opportunity to learn basic store operations, gain management skills, and develop sales techniques and customer service skills, as well as increase knowledge in a variety of key business topics such as profit and loss, inventory control, and human resources. To apply, students must have a valid driver's license and currently be enrolled with the university. For more information click the link ▶ LinkedIn, don't let this valuable opportunity pass you by. For information on other internships, visit handshake (https://career.utk.edu/handshake/) or contact Leslie Poynter at lpoynter@vols.utk.edu.
---
New Acquisitions
Job description
New Acquisitions Inc. is looking for Marketing and Communications Interns for this upcoming summer semester. Our marketing firm is one of the leading in Atlanta and we specialize in working with Fortune 100 clients in the home renovation and entertainment industry. Considering our success in the Atlanta market, our clients have asked for us to expand and we are looking for qualified candidates to fill internship roles for the Summer of 2019!
 As an intern at New Acquisitions you will:
Be cross-trained in all major departments, including marketing, public relations, advertising, sales, retail development and management.
Learn how to manage accounts for our clients and their customers
Learn how to communicate effectively in a professional environment
Learn how to conduct interviews on behalf of the company
Build long-lasting relationships with professionals in marketing and advertising
All of our internships are PAID internships! All of our positions have a guaranteed hourly rate, plus weekly bonuses and incentives. Upon completion of the internship, we also offer a scholarship to deserving interns and even a possible offer for a permanent position with the company upon graduation!
For more information, click here
Our ideal candidate will match the following criteria:
Majoring in Marketing, Mass Communications, Advertising, and/or Business Administration or a similar field
Have a go-getter attitude and a desire to be the best
Be incredibly coachable and open to learning and training old and new marketing strategies
Be adaptable and ready to face and overcome challenges in their day to day
Able to work a minimum of 20 hours a week
Seniority Level
Internship
Industry
Marketing & Advertising
Public Relations & Communications
Management Consulting
Employment Type
Full-time
Job Functions
General Business
Marketing
Advertising
---

Blue Magnolia is a contemporary home and fashion boutique located in Beckley, WV. We are looking for a social media savvy intern during the summer months to help grow our online branch of women's clothing called Blue Magnolia Clothing Co.
This is an unpaid internship, however, we have a one bedroom studio apartment located behind our store available rent free.
Experience: Social Media marketing is essential.
Retail and fashion is a (huge) plus. Excellent communication skills and organization. Dependability, excellent follow-up, and friendly, fun, upbeat attitude!
The ideal intern is someone who loves women's fashion and is obsessed with social media. We are looking for someone who can get creative in promoting our brand and is thoughtful when interacting with online communities and building relationships.
Forward current resume and brief cover letter explaining why you are interested in this position to jessica@bluemagnoliahome.com
---