The School of Communication Studies has a strong institutional commitment to diversity, and strongly encourages candidates from underrepresented groups to apply for positions at the School. Our commitment to promote, protect, and ensure diversity is rooted in the belief that a diverse society, and diverse information professoriate, are essential for the free exchange of ideas, debate, research, academic freedom, growth, responsibility, knowledge, integrity, cooperation and success in both local and global contexts. For more information, review our Diversity and Inclusion Statement.
The School's commitment to diversity, inclusion and equity is reflected in

Student Resources

Faculty Resources and Scholarship
The College of Communication and Information (CCI) consists of four schools: Advertising and Public Relations, Communication Studies, Information Sciences, and Journalism and Electronic Media. CCI has approximately 1,240 undergraduate majors (across five undergraduate majors in advertising, public relations, communication studies, information sciences, and journalism and electronic media), and approximately 320 graduate students (including College-wide M.S. and Ph.D. degrees in communication & information and an M.S. degree in information sciences).
The College's commitment to diversity, reflected in the CCI diversity statement is demonstrated through committee work, events and action plans, including:
CCI Diversity and Inclusion Week, held annually in September
CCI Experiences Diversity Banquet, held annually in the spring, featuring the presentation of the CCI Diversity Award
CCI Diversity Committee, comprised of faculty and staff, reviews and makes recommendations to further the College's diversity efforts.
Diversity Student Leaders Society, comprised of CCI students, serves to prepare today's students to serve as diversity leaders and champions through a variety of initiatives, including the Student Mentoring Program and Diversity Speakers Program.
Diversity Action Plans for CCI, Advertising & Public Relations, Communication Studies, Information Sciences, and Journalism & Electronic Media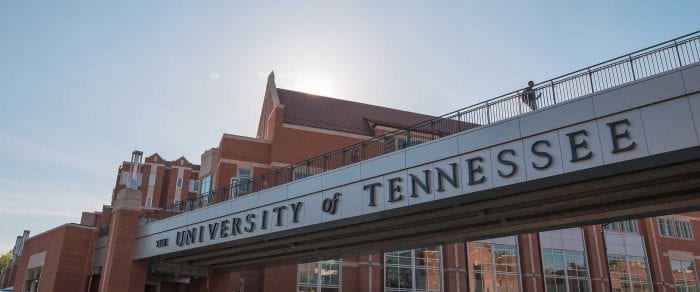 The University of Tennessee is the state of Tennessee's flagship university and its only public Carnegie RU/VH (Research Universities/Very High Research Activity) institution. UT enrolls approximately 29,000 students at its Knoxville campus; 24% of all students identify as non-white, 24% identify as first-generation students and 29% are Pell grant eligible. As a land-grant university and as Volunteers, service to our state and nation are key to our mission. The University culture is guided by adherence to core values that define the Volunteer spirit which include: seeking knowledge; leading with innovation and integrity; advancing diversity and inclusion; engaging locally and globally; and embracing responsible stewardship of resources.
For information on a variety of diversity initiatives at the University of Tennessee, see the A to Z Index.
Included are:
To foster awareness, collaboration, networking and professional development, the University is host to events throughout the year, including:
The University also supports cross-disciplinary research and collaboration through the Communities of Scholars (CoS) Program, including:
The University also supports funding opportunities in support of diversity, inclusion and equity for academic departments, faculty, staff and student organizations, including:
The University Libraries at the University of Tennessee provides a listing of diversity organizations serving the local and regional community.
Included are:
The Knoxville Chamber of Commerce also supports a variety of diversity and inclusion programs for local businesses.