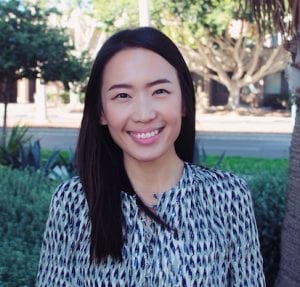 Assistant Professor
DaJung (DJ) Woo is Assistant Professor in the School of Communication Studies at the University of Tennessee, Knoxville. She joined UT in 2017 after receiving her Ph.D. at the University of California, Santa Barbara (UCSB), where she was a UC Regents' Fellow and conducted a NSF-supported dissertation research project on interorganizational collaboration in urban planning.
Her research examines communication dynamics that facilitate and/or constrain collaboration processes within and across groups and organizations. Working across various boundaries (e.g., occupational, generational, cultural, sectoral) is increasingly prevalent and important; yet, our interest and decision to work with certain groups or organizations is not necessarily inevitable or inherent. Thus, her research aims to understand how people engage in communication behaviors, such as expertise-sharing and identity work, to manage the processes of joining, sustaining, or leaving collaborations.
In the classroom, Dr. Woo strives to help students become independent thinkers and prepared organizational members through group collaboration activities and analytic writing assignments. In Fall 2019, she will be teaching CMST352: Communication Theory and CMST 442: Organizational Communication Processes.
Education: 
Ph.D., University of California, Santa Barbara
M.A., Kansas State University
B.A., Ewha Womans University (Seoul, South Korea)
Research Interests: 
Organizational Communication
Interorganizational Collaboration
Knowledge and Expertise Sharing in Organizations
Organizational Implications of Technologies