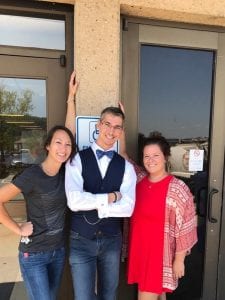 The School of Communication Studies collaborates with the College of Communication and Information to offer a concentration in Communication Studies as part of the Master of Science and Ph.D. degrees offered through the College's graduate program.CassieRay,JoeLybarger,JamieOsborn
Students choosing the Communication Studies specialization in the Master of Science program have the opportunity to learn from faculty who not only have knowledge of the the most current communication research, but also have the professional experience that allows for instruction in the clear practical application of theory.
Students choosing the Communication Studies specialization in the doctoral program work closely with School faculty learning how to generate new knowledge of communication processes. First and foremost, the doctoral program trains students to be both theoretically and methodologically sound. Additionally, students in the program choose a focus, developing broad knowledge of either interpersonal or organizational communication. Students also develop deep knowledge of two areas of specialization within the focus. Throughout the program, students work side-by-side with School faculty engaging in communication research. The School expects that at the end of this apprenticeship, students will go on to be the next generation of communication scholars in the field.
Services Available for Graduate Students

Department of English and UTK Writing Center
Department of English The Department of English, UTK Writing Center, University Libraries, and College of Arts and Sciences are pleased to announce a new service in Spring Semester, 2016, to assist international graduate students with writing.
Consultation will be available by appointment and on a drop-in basis at a satellite office of the Writing Center located in Room 220G, Commons North, Hodges Library. Services will be provided by an ESL writing specialist from the Department of English. Appointments may be scheduled beginning January 18, 2016. Interested students should send an email request for more information or to schedule an appointment to: eslwritingctr@utk.edu. Depending on interest, group workshops may be held during the semester. To receive announcements, please send a message to eslwritingctr@utk.edu with "graduate workshop notification" in the subject line.
This new service is offered to all UTK international graduate students as a pilot project. For Spring semester, 2016, staffing will be at 10 hours per week, funded by the Department of English and the UTK Writing Center. We plan to assess demand, with the hope of expanding services after the pilot project concludes.
Student Counseling Center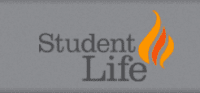 Student LifeStudent Counseling Center offers academic support services to graduate students including dissertation groups and opportunities to discuss study techniques designed to accommodate individual learning styles.
Student Counseling Center
1800 Volunteer Blvd.
Knoxville, TN 37996-4250
Phone: 865-974-2196
Fax: 865-974-7039
Email: counselingcenter@utk.edu