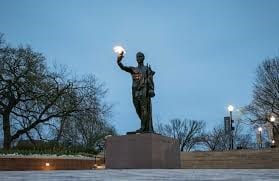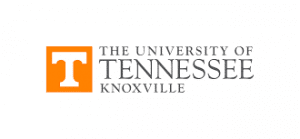 So, I've been hearing some buzz around campus that there are some misconceptions about there being no clear distinction between Communication Studies and the College of Communication and Information and all that pertains to it. Which is completely understandable. They seem pretty similar, and they kind of sound like the same thing. BUT, they're very different. So, allow me for the next few minutes to be your tour guide around the College of Communication and Information and the schools within it.
First—The College of Communication and Information, what is it? Well, we are that unique looking, half circle, building you might see when you tailgate in Circle Park on game days, or when you walk by the torchbearer going to class. She's beautiful, isn't she? Okay, but really, what is the College of Communication and Information? Like all the other disciplines on campus, the college of that discipline is what houses the schools or departments, or majors that fall within that college. Just like the Haslam College of Business encompasses the schools/ departments / majors in: accounting, economics, finance, marketing, management, supply chain, etc., the College of Communication and Information is the overarching entity that houses: the School of Advertising and Public Relations, the School of Communication Studies, the School of Information Sciences, and the School of Journalism and Electronic Media. All of these are different majors offered within the college. So, someone would be Communication Studies major, NOT Communication and Information major. However, regardless of what major you're a part of in the College, you'd still be considered a Communication and Information sciences student. I think this is where the confusion starts. Many people abbreviate the college as the "Comm" College when talking about it, so it is natural to associate the College of Communication and Information Sciences with the Communication Studies Major which is also abbreviated to "Comm" when speaking.
So, here's a personal example: I am a CCI senior who is majoring in Communication Studies (which has the largest number of students in CCI—fun fact), and that's how I ended up here—as the lead student blogger for the Communication Studies Department! The College's website outlines CCI as a whole as "home to about 70 faculty members, and currently has 1,500 enrolled students (1,250 undergraduates and 250 graduate students). Above all the college fosters among students a sense of the legal and ethical responsibilities of access to information and the exercise of expression in a democratic society."  Then it goes on to describe CMST more specifically as a major as it, "combines expertise in interpersonal and organizational communication to study the communicative aspects of human relationships." CCI Students are encouraged and required to take courses that are "interdisciplinary" or "college specific," meaning that as a CMST major, I am required to take other CCI courses such as a Public Relations class or a Journalism class. All of the students in the college regardless of major are required to do so in order to meet graduation requirements. While that may seem like just another "gen ed" that everyone complains about, I have to disagree. I loved getting to take different classes that I can translate into my different interests. I think it provides students with the opportunity to explore more of the college and gain valuable class experience in the different disciplines, which is so beneficial.
So, friends, I think this concludes our tour for now. A little short, but affective all the while. I loved taking y'all along with me. Hopefully you're feeling a little less fuzzy and confused than before after looking at what the College of Communication and Information is compared to what Communication Studies is. We like to be fuzz and confusion free here in CCI, so please reach out to anyone in the college if you ever have any questions, concerns, or would like to talk to someone about joining the college!
I'll see you back here
this time next week…
Go Vols!!
(how about that win on Saturday!!)