Posted on September 9, 2019 12:53:29 PM
What am I going to do with my life? Where am I going to live? Did I accidentally step on the seal?  Am I prepared for a job? Will I graduate on time? What if I don't want to live in the real world yet? Will I see my best friends again? These are just a few of the myriad of questions that are berating the minds of college seniors as we zealously yet wearily approach graduation day.
The day has finally come. I'm a senior. A college senior at that. I don't know about you, but as I walked across the stage at my high school graduation, senior year of college felt like fiction rather than reality: some nebulous day in the distant future. But now we're here, and I feel like I clicked my heels two times instead of three and wasn't in Kansas (Pres Court) anymore. We don't fight for non-commuter spots behind the dorm, we don't wait in line to get into Stokely at lunch rush, we don't frantically try to find Buehler Hall on the first day, and we certainly don't find ourselves hanging out at the PCB Chick-Fil-A at midnight on a school night anymore. To be quite honest, as glad as I am that I don't have to worry about non-commuter parking, dorm living, or not knowing where my classes are, I, a senior, am envious of the freshmen.  While I don't want to repeat freshman year by any means, I am a little nostalgic.  It's almost paradoxical in that while the freshmen are looking at us, envious of our seniority and experience, we look at them and envy the fantastical memories they're about to make. The new stage of life they're getting to wander into, and the endless possibilities they have at their fingertips.
Now don't get me wrong. Us seniors have all of that coming our way as well, and we're beyond excited for it… it just looks a little different (see the above questions I mentioned). Our new stage of life involves new, big, responsibilities, 'the real world' as we like to call it, or a 'big girl/boy job'. These things are all extremely exciting, but full of uncertainty that we, frankly, don't know how to navigate. We all are in a conflicting state that causes our stream of consciousness to look a little something like: I can't wait to start making my own money. I want to live on my own. I'm ready to start over. I want a real job. Independence here I come. But wait. I'm scared. I don't know how to pay taxes. What's a 401K? How long can I stay on my parents' insurance? How do I make friends in a new city? I feel like I'm still 17. I'm not ready for the real word… maybe I should reconsider going to graduate school. I think I somehow feel every one of those things at once. So, needless to say, it's a confusing, albeit exciting, stage of life.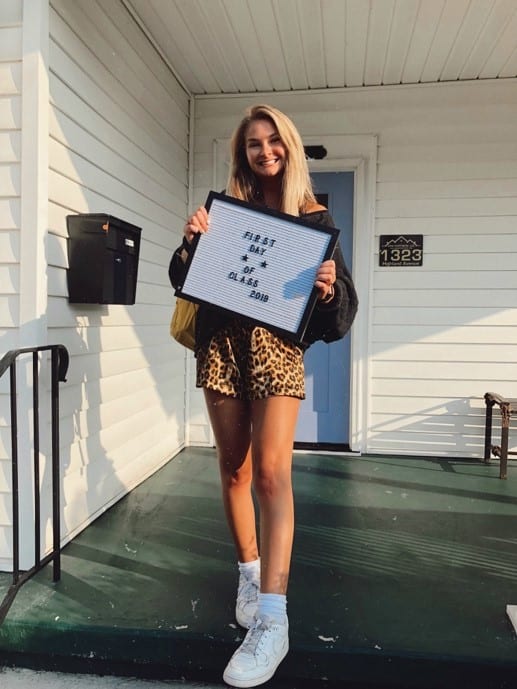 As I begin my final year here at UT as a Communication Studies major, and I reflect upon everything I've learned, seen and experienced, I can't help but use the cliché phrase that these "have been the best four years of my life" thus far. Like most CMST majors, I didn't enroll at UT as a Comm Studies major. However, I found it coming into my junior year, and I can confidently say it was one of my best collegiate decisions. I've found the freedom to explore the things I'm truly passionate about and to pursue career paths I never knew I wanted. Priorto changing my major, I boxed myself into: undergrad, grad school, find a job, then work that job for the rest of my life. I quickly realized that's not what I wanted out of my college experience, nor how I wanted my adult life to look. Comm Studies has given me the opportunity to take classes I've always been interested in, study abroad in Dublin, Ireland (best decision I've made), get that ambiguous yet ever-so-important, "experience," employers want from us, and make connections with people I never would've met if it weren't for this major and these opportunities.
Do I know what I want to do, where I want to live, what job I want, or the answer to any of the other questions we're being asked seemingly on a daily basis? No. But, it would be a little crazy if I did. I fell into a mindset thinking that by this time I needed to have everything figured out, I think most of us did. But, upon hearing from my friends, other people in my classes, professors, advisors, NOBODY KNOWS. And that's okay. That doesn't mean we should slack off and throw up our hands. Of course not. But, allowing ourselves to be free from the made-up idea that we have to have our lives planned out at 21 or 22 is crucial. I'm just thankful to be enjoying my last year of college at a place and with people that care about me and who want to see me succeed. I will be attending every football game (whether we lose them all or not. Can I get an amen), taking spontaneous road trips with friends, having late night Cookout milkshake runs, and doing everything I can to soak up what's left of these final 2 semesters at UT. Yes, we're all crazy stressed about finding a job, moving, getting internships, building resumes, etc., and it's easy to miss the excitement because of the chaos. However, I think we all can mutually benefit from understanding that those things will come in due time, and rather than maneuvering ourselves and our circumstances to force those things into our future, we're going to enjoy this stressful, fun,exciting, liberating, stage of life as much as possible.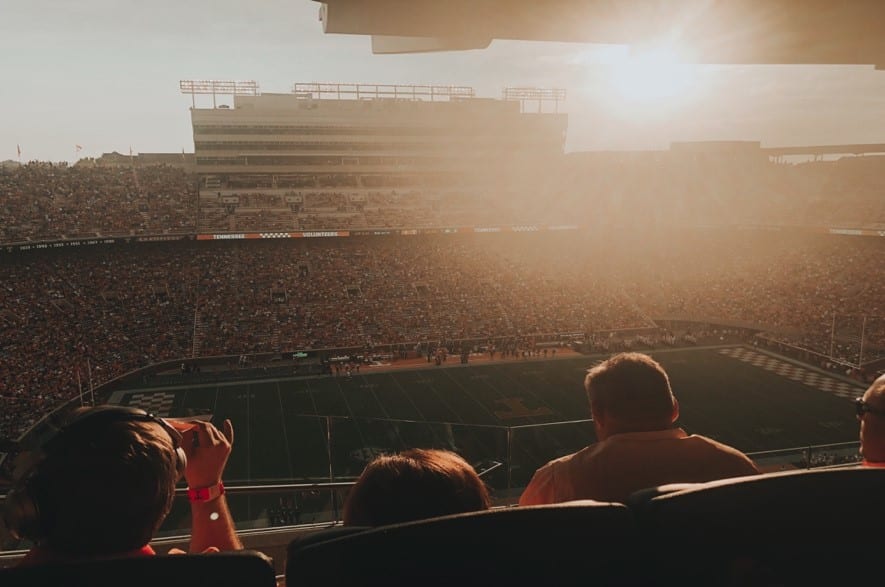 All while screaming 'Go Vols!' as long as we can and remembering that Rocky Top really will always be Home Sweet Home.
Brooke Houser
Senior, Communication Studies
Minor, Retail Technology
Minor, French & Francophone Studies