Amy Harp Donahue ('09) works for the company that's credited with Downtown Chattanooga's dramatic urban revitalization. Amy is the Director of Marketing and Communication for River City Company in Chattanooga, TN in charge of strategy, development and execution of all marketing, media and communication initiatives in addition to public private partnership building.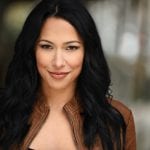 Nikki Cozart ('04) was born in Knoxville, TN. She earned an athletic and academic scholarship to the University of Tennessee where she played softball for the Lady Volunteers and graduated with honors with a B.A. in Communication. After achieving success as an actress via guest star roles in House of Cards, Law and Order: SVU as well as in many films and national commercials. In addition to her acting, Nikki is in the pharmaceutical field. Following graduation, she began working with Fortune 500 company, Johnson & Johnson in their medical device division in Jacksonville, FL.


Virginia Switzer Moon ('08) is the Managing Editor of Special Projects for HGTV at Scripps Networks Interactive in Knoxville, TN. In addition to building a career in media, Virginia has gained experience in the hospitality and higher education industry. She managed marketing efforts for Blackberry Farm, an award-winning luxury hotel. Virginia holds a Bachelor's of Arts in Communication Studies (2008), a Bachelor's of Science in Journalism and Electronic Media (2008) and a Master's of Science in Communication Studies from the University of Tennessee (2012).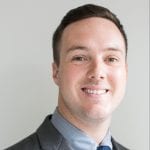 Drew Griggs ('12) Born and raised in Memphis, TN, graduated in 2012 with a degree in Accounting and Communication Studies with a minor in Finance. Immediately after graduation, he began working for a local State Farm agent as an apprentice to learn the insurance business so he could open his own business. Thirteen months later, he was hired to start his own insurance agency from scratch in South Knoxville. After a year since opening Drew Griggs State Farm, he has a growing team that is in the top 2% in the nation despite opening in 2014. When Drew is not working he loves Crossfit, golf, and good food and wine with good people.


Ashley Sams ('14) began her career in higher education as the social media strategist for the schools of Communication Studies and Advertising & Public Relations, under director John Haas. In 2016 Ashley joined the Haslam College of Business as admissions assistant for master's programs in business. While working in the College of CCI, she served as a CCI Diversity week committee member, UT Social media week co-chair and committee member, and CCI Diversity Student Leaders Society guest panelist. She was the CMST Big Orange Family Campaign leader in 2016 and led the College of CCI to win the award for Best Use of Social Media. She chaperoned the CMST Club annual Washington D.C. trip, and campaigned for and successfully funded, two VOLstarter projects for the club. Ashley also worked as a staff member for two Southern States Communication Association conferences. Outside of work, Ashley is involved in Young Professionals of Knoxville and the Junior League of Knoxville and serves as an executive officer for the Zeta Tau Alpha alumnae chapter.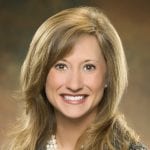 Alexanderia Honeycutt Gambrell ('03) is a native of Kingston, TN. Alexanderia's portfolio consists of a wide variety of state and federal government experience, having worked for the United States Senator Lamar Alexander, State Senator Jamie Woodson, a partner at Southern Strategy Group and currently, owner of Honeycutt Strategies. She began lobbying and consulting company for both federal and state projects. With over 14 years of political experience, she has developed and implemented successful strategies that achieve desired policy and political results for her clients. She is a member of the Women's Political Collaborative of Tennessee, Tennessee Lobbyist Association, Panhellenic Delegation of Tennessee, Family Readiness Group Leader for 5th Special Forces Group at Ft. Campbell.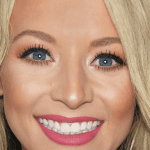 Katie J. Lamb ('11) grew up in Newport, Tennessee. She graduated cum laude with a B.A. in Communication and a minor in Political Science. During college, she was involved in several extracurricular activities, including Kappa Kappa Gamma sorority, Dean's Undergraduate Student Advisory Council, National Society of Collegiate Scholars, Phi Sigma Theta National Honor Society, and Lambda Pi Eta National Honor Society. She also received several scholarships, including a four-year academic scholarship from The University of Tennessee. Ms. Lamb attended law school at the University of Tennessee College of Law, where she received her Doctor of Jurisprudence with a concentration in Advocacy and Dispute Resolution in 2014. During law school, she participated in numerous leadership roles, including serving as a Law Student Ambassador, Law Student Advisor, and member of the Advocacy Clinic. Ms. Lamb was also elected a member of her Class Gift Committee during her final year of law school. She currently works as an attorney with the law firm of Howard & Howard, P.C. in Knoxville, Tennessee.


Tyra Tucker Haag ('04) graduated with dual degrees in communication studies and Spanish. After graduation, she interned at WBIR Channel 10 news and Moxley Carmichael. In 2005, Tyra was hired as the project director and media spokesperson for the Metro Drug Coalition, a non-profit substance abuse prevention agency. In 2009, she accepted a position at Mary Beth West Communications as media relations coordinator. She was promoted to communications director two years later, but Tyra's alma mater called her back home. In 2015, she joined the media relations team in UT's Office of Communications and Marketing as a PR specialist.


James Glover ('00) was born and raised in Greenville, South Carolina. He graduated from the University of Tennessee where he earned a degree in Speech Communication 2000 before making his way to Los Angeles, California where he currently resides. James is a television producer who has worked in New York City, Houston and Los Angeles on many highly-rated National and International programs that have been nominated for three Emmys. James is a supervising producer for CBS in Hollywood. He is a member of the Academy of Television where he also serves as a judge for the Daytime and Primetime Emmys. James currently serves as Vice President of the Mulligan Project, a non-profit that works to improve the lives of disabled children in Vietnam. James became a member of the University of Tennessee Alumni Advisory Council in 2017.


Tiffany McGuffee Haverly ('08) has served as Congressman Phil Roe's communications director since 2012. Since 2009 she has worked in the Congressman's Washington D.C. office. In her role as communications director, she serves as the spokesperson for the Congressman and the House Committee on Veterans' Affairs, oversees communications operations for the GOP Doctors Caucus and develops annual strategic communications plans for the Congressman's committee and personal offices. She has succeeded in pitching the Congressman to many prominent media outlets including Fox News, CNN, MSNBC, the Wall Street Journal, the Washington Post, USA Today and the Washington Times. A native of Dayton, Tennessee, Tiffany earned her bachelor's degree in Communication Studies from the University of Tennessee in 2008. On campus, she was an active member of the Communication Studies club, where she participated in the annual trip to Washington, D.C. It was during this trip she decided to move to D.C. In 2014, Tiffany received her master's degree in Strategic Communication from American University. She resides on Capitol Hill with her husband.