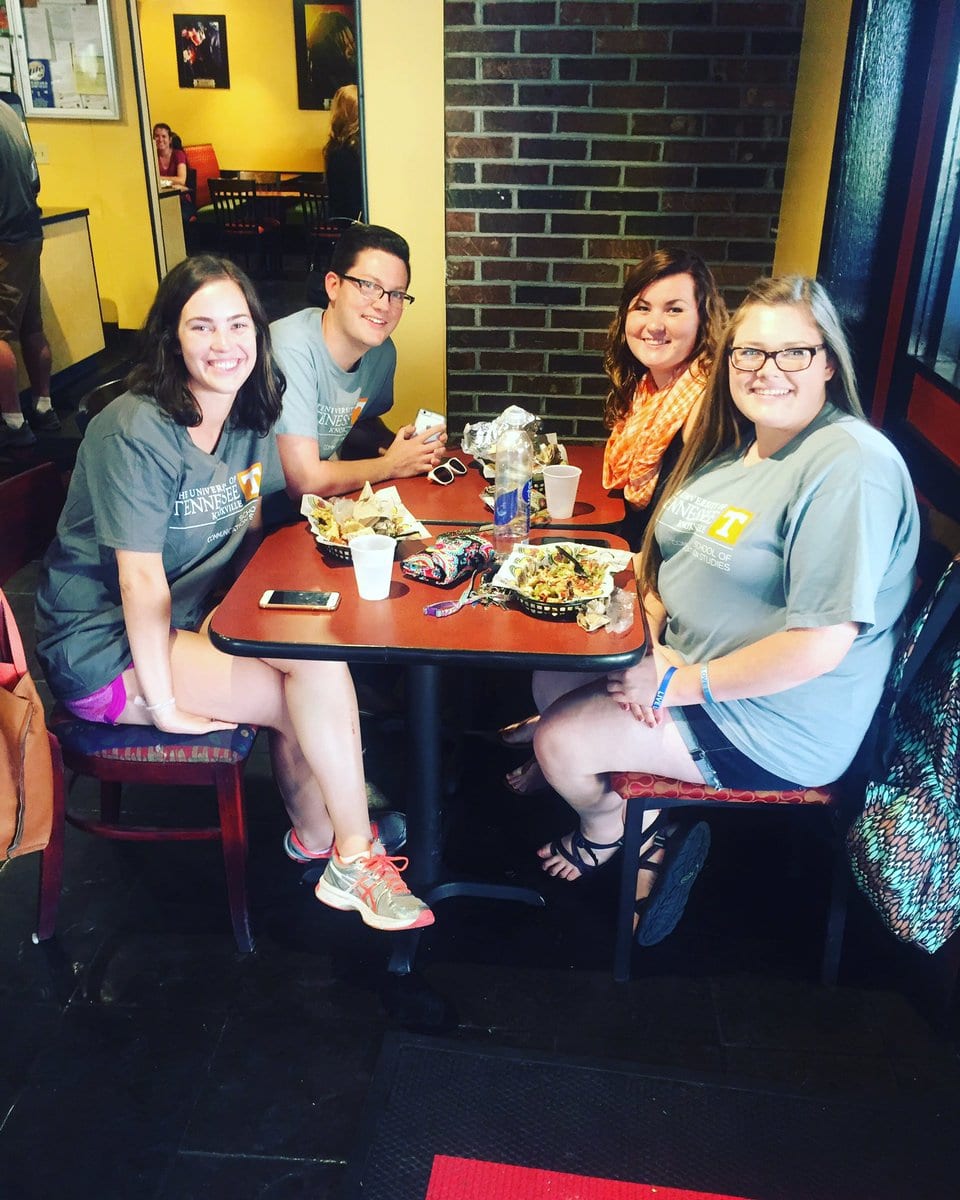 Knoxville, TN- Tuesday, September 27, 2016, CMST Club hosted their first Percentage night. Moe's Southwest Grill on Cumberland generously hosted the student organization by donating 10% of proceeds to the CMST scholarship and philanthropy.
A percentage night is when an organization joins a restaurant for a joint effort in raising money. A night is selected and school community members are invited to eat at the restaurant during the set time period.
Club Vice President, Andy Bowers mentions "Isn't it great that local businesses are willing to give back to the community and help invest in our future."
From this one percentage night, the CMST club raised $160.00 towards their philanthropy. Thank you to all who came out and supported the club and the Communication Studies program.
Article contributed by: Kayla Benson, Junior CMST Intern